Canada and the Second World War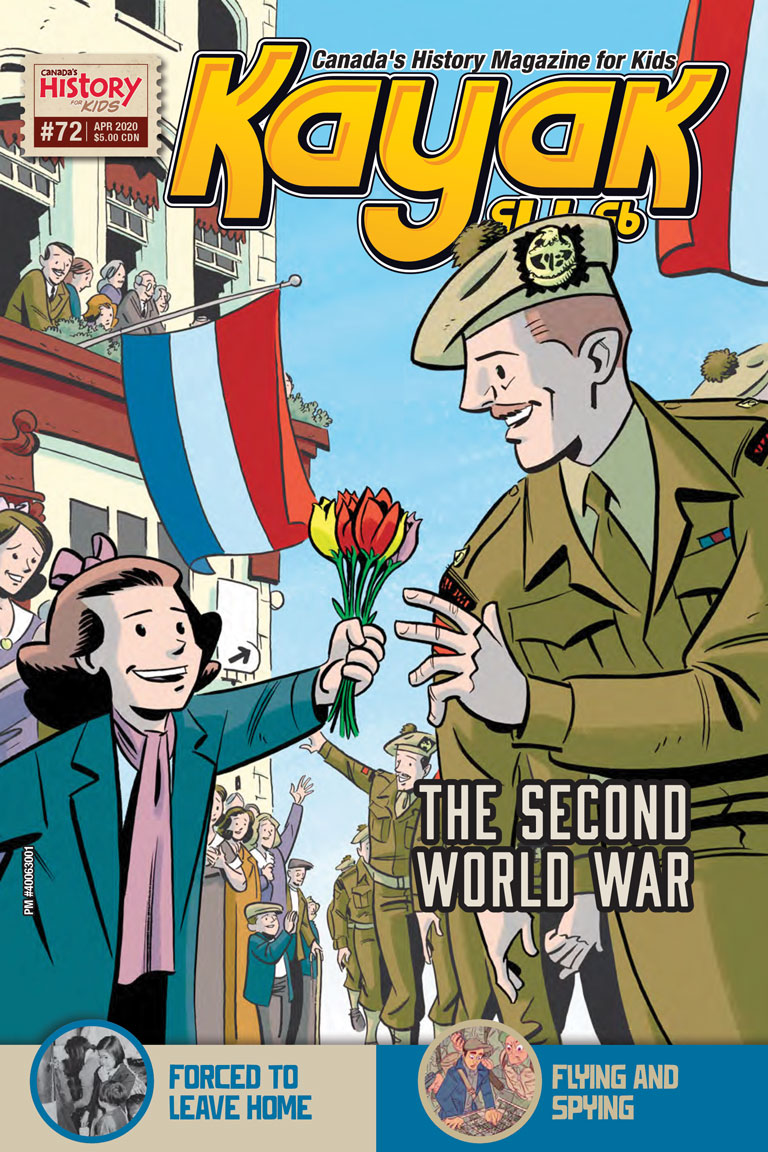 From farms to factories to fighting, the Second World War touched Canadians in many ways. Some battles took place close to home, while others were fought in Europe and Asia.
Here in Canada, farmers and factory workers supported the war effort, and women and kids played a big part. Fear and racist attitudes drove the government to force Japanese Canadians living British Columbia, like young Michiko Ishii and her family, out of their homes. And early in the war, Canada's military would only take people from European backgrounds.
Fortunately Kam Len "Douglas" Sam, a Chinese-Canadian airman, stuck it out until he was allowed to enlist, and served his country bravely in the air and as a spy behind enemy lines.
Although Newfoundland wasn't part of Canada yet, it was definitely part of the war — we imagined what it might have been like when German submarines torpedoed the harbour on Bell Island in 1942.
As those who lived through the war become fewer every year, why do YOU think it's important to remember them, and the Second World War?
Give the Greatest Gift in History!
Kayak: Canada's History Magazine for Kids — 4 issues per year for as low as $14.95.

Catch up!
Did you miss a magazine that you just gotta have? Check out the Kayak back issues.
Teacher's Corner
We have classroom materials related to this issue of Kayak.
-->
Themes associated with this article
Related to Latest Kayak Magazine