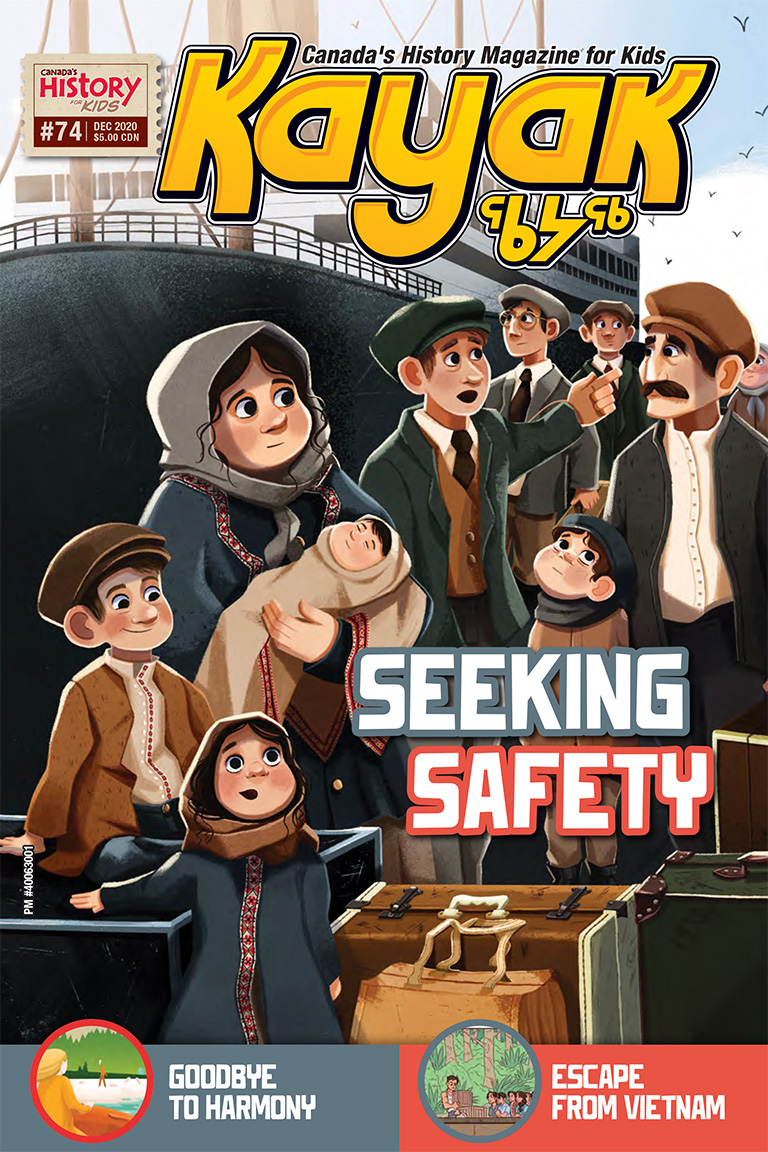 Sign up below to receive your FREE digital copy of our Kayak special issue devoted to immigration.
Millions have come to Canada to live, settling on territory first occupied by Indigenous people. Some of their stories are happy; some are not. But they are all part of the Canadian story. This edition of Kayak shares some of these immigrant and First Nation stories.
PLUS you'll have access to free lesson plans and resources.
Kayak's immigration issue is aimed at Grades 2–7.
Please note that the French version of "Seeking Safety" will not be available until spring 2021.
* indicates required fields
SkipSocialShareLinks