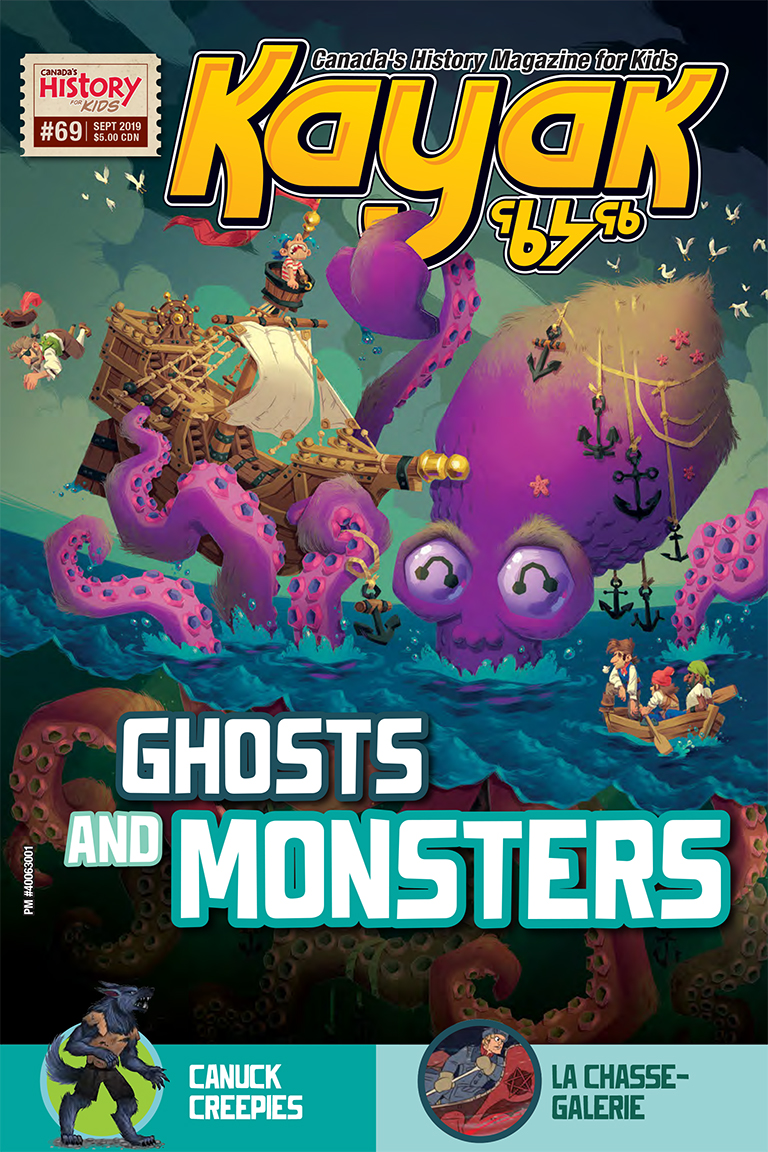 Be sure to leave the lights on when you read this issue! You'll meet historical spooks and explore unexplained stories from Canada's past.
You'll also meet some monsters (real ones and ones that were faked) as well as some non-human neighbours that aren't quite natural OR supernatural.
Join some French-Canadian lumberjacks in their devilish flying canoe, La Chasse-Galerie and take an eerie tour of B.C.'s Craigdarroch Castle to learn its sad story. You can also get some tips on how to tell if a ghostly tale is true or not, and try to figure out which historical hoaxes are for real.
There's all kinds of spooky fun and facts in the September issue of Kayak!
Give the Greatest Gift in History!
Kayak: Canada's History Magazine for Kids — 4 issues per year for as low as $14.95.

Catch up!
Did you miss a magazine that you just gotta have? Check out the Kayak back issues.
Themes associated with this article
Related to Latest Kayak Magazine