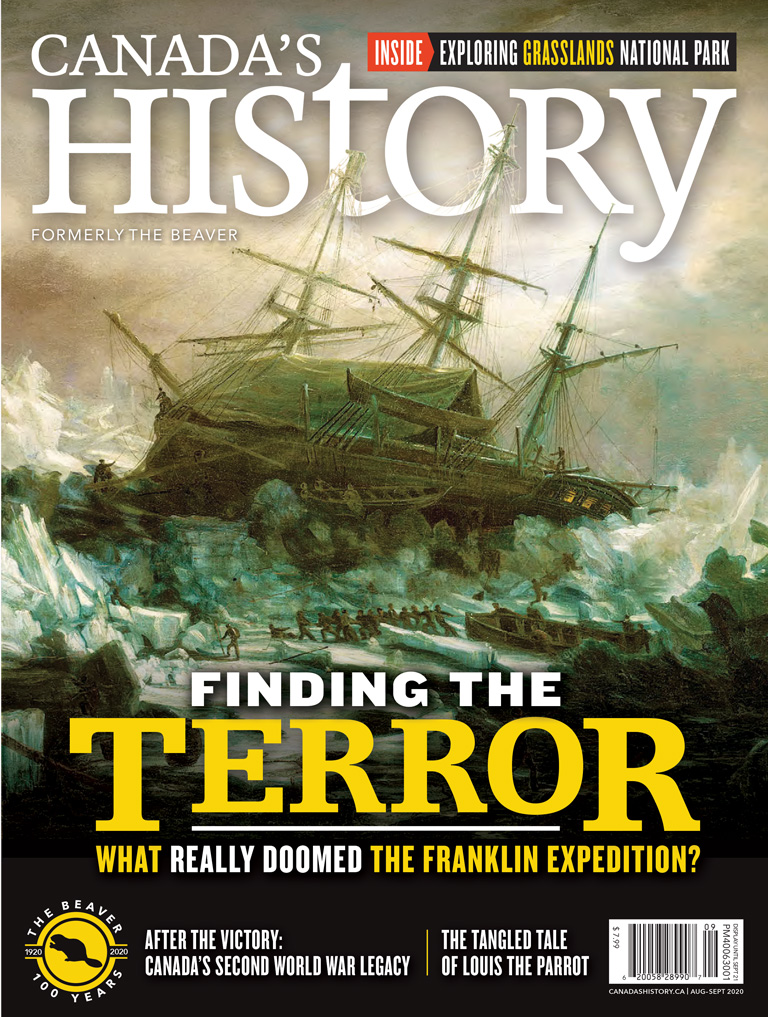 August-September 2020
Features
On All Fronts
From the home front to the front lines, Canadians everywhere did their bit to help the Allies win the Second World War. by Tim Cook
After Victory
The Second World War led to fundamental changes to Canada. by Tim Cook
Solving the Franklin Mystery
After 175 years, searchers close in on answers to what actually doomed the 1845 Northwest Passage expedition. by Ken McGoogan
Something to Squawk About
Louis the parrot fought the forces of progress in Victoria — and won. by Susan Goldenberg
On the cover
Perilous Position of HMS Terror, Captain Back, in the Arctic Regions in the Summer of 1837, by William Smyth. The Terror returned to the Arctic in 1845 with the Franklin expedition, becoming trapped in ice again and sinking in what is now Terror Bay, off Nunavut.
Departments
Editor's Note
Alone together.
The Packet
Yukon's booze ban. An overlooked legacy. HBC ignites fond memories.
Currents
Playing cards helped aircrews recognize friends from foes. From the archives: Insects that weave a dangerous web. Remembering Shirlee Anne Smith. Museums work to archive the pandemic. Canada's roadside attractions.
Trading Post
A lock and key were used to secure the powder magazine at York Factory.
Destinations
Breathtaking views, undisturbed pre-contact Indigenous heritage, and the remains of early settlements can be found in southern Saskatchewan's Grasslands National Park.
Books
Reviews: Coastal calamities. West Coast idyll. Fighting words. Working knowledge. More books: Railway hotels, Czech refugees, artists' marriage, wild nightlife, internment camps, notorious gangster, obscured athlete. Read them all
Annual Report
Celebrating the successes of 2019–20. Plus our annual honour roll of donors.
Album
Members of a work gang pose in a tent along the CNR line in central Saskatchewan.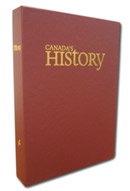 For Future Reference
Wouldn't your magazines like to slip into something more comfortable?
Preserve your collection of back issues with this magazine slipcase beautifully wrapped in burgundy vellum with gold foil stamp on the front and spine. Holds twelve issues.
Themes associated with this article
Previous issues
Subscribe to Canada's History
Save as much as 52% off the cover price! 6 issues per year as low as $29.95. Available in print and digital.