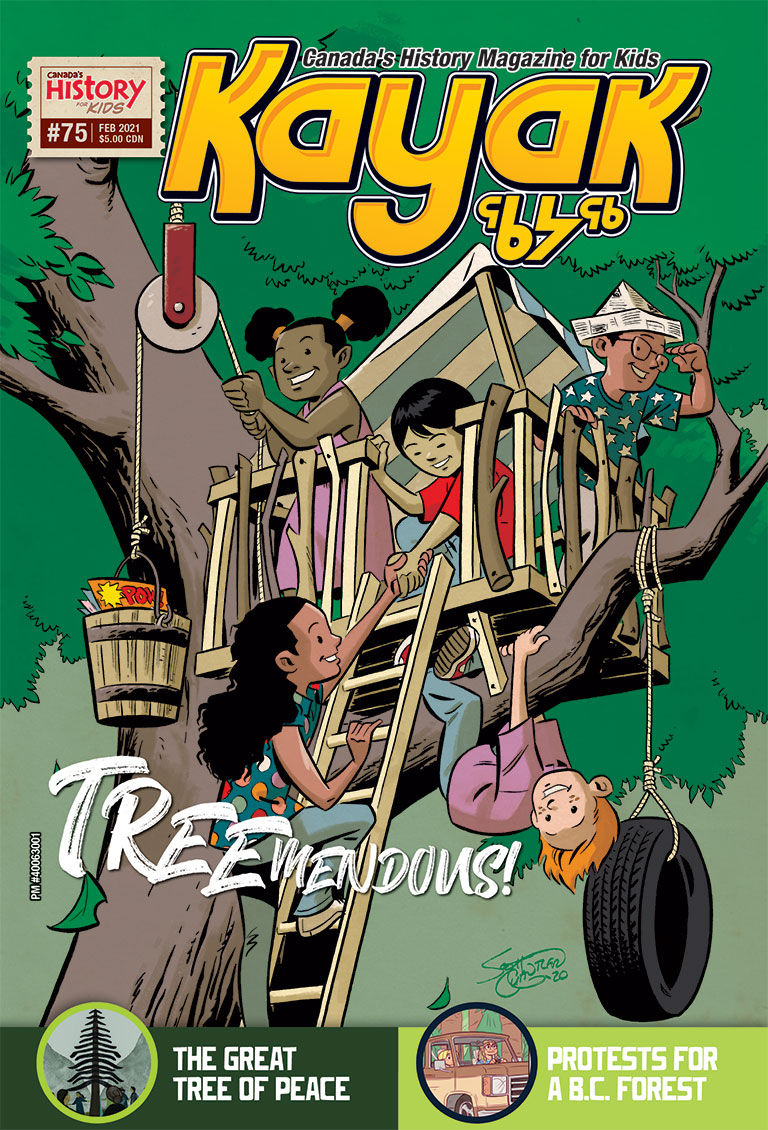 Not only are there trees almost everywhere you look in Canada, there are also trees everywhere you look in our past.
In fact, important Haudenosaunee teachings about Jonrahdesgó:wah, the Great Tree of Peace, go back long before Canada was a country. And of course there are vast parts of our land that don't have trees and never did.
Check out History Mystery to see if you can figure out which are the right trees for each province and territory and which wrong ones we stuck in the puzzle. See history through what might be Canada's oldest tree in western Alberta. Join a boy as he stands with people protesting the logging of an ancient forest on Vancouver Island in 1993.
And as you read, take a moment to think about all the ways you use trees, wood and wood products in your everyday life. How can we protect our forests for the future?
Give the Greatest Gift in History!
Kayak: Canada's History Magazine for Kids — 4 issues per year for as low as $14.95.
Teacher's Corner
We have classroom materials related to this issue of Kayak.
Themes associated with this article
Related to Latest Kayak Magazine