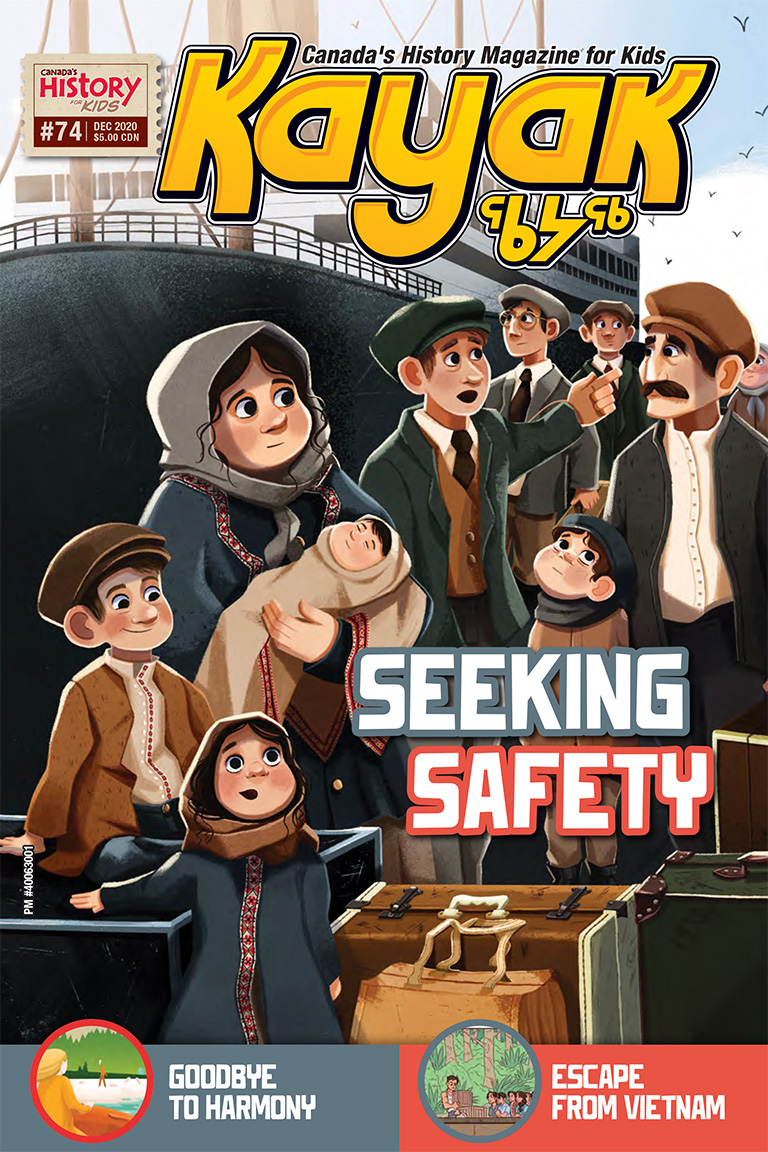 Millions have come to Canada to live, settling on territory first occupied by Indigenous people. Many chose to come here. But many others were looking for safety from violence, discrimination or poverty. Some of their stories are happy; some are not. But they are all part of the Canadian story.
As war raged in Syria in the early 2010s, small groups of Canadians, as well as the government, got together to bring more than 50,000 Syrians here. In 2015 Basel Al Rashdan's family came to P.E.I., where they've found peace … and cold winters!
About 120 years ago, a group of Finnish migrants decided to create a better life. Their dream became Sointula, a settlement on a B.C. island.
Older people in your family will remember the arrival of thousands of "boat people" who endured terrifying sea voyages as they fled Vietnam for Canada in the 1970s.
Everyone who lives in Canada has a different story about how they and their family ended up where they did. What's yours?
Give the Greatest Gift in History!
Kayak: Canada's History Magazine for Kids — 4 issues per year for as low as $14.95.
Teacher's Corner
We have classroom materials related to this issue of Kayak.
Themes associated with this article