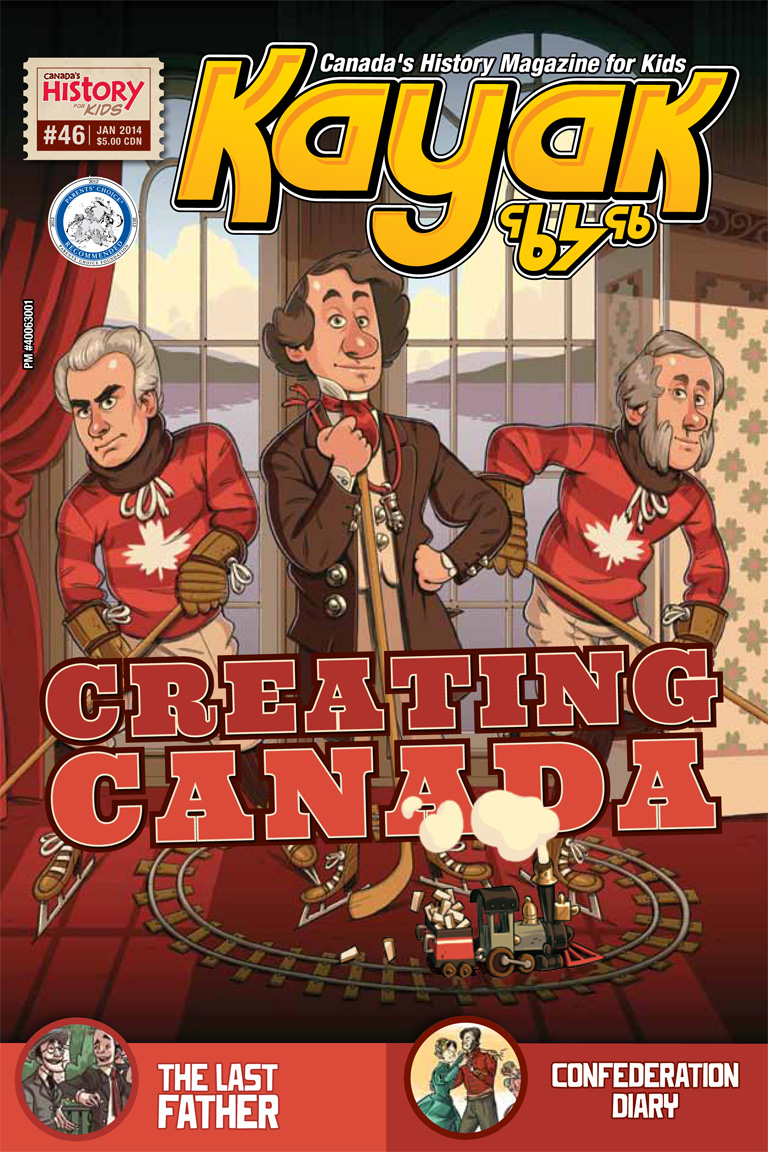 This issue is all about how Canada was created. Learn more about the Fathers of Confederation and how they made our country happen.
Download the PDF of this issue
What could be more Canadian than hockey? We look at the big game that led to Confederation. The coach? Sir John A. Macdonald, of course!
Read about Mercy Coles, daughter of one of the men at the meeting, who missed most of the excitement because she fell sick. Find out what happened after 1867 and how the other provinces and territories joined Canada. Discover the story of Joey Smallwood, who brought Newfoundland into Confederation in 1949.
And there's lots more in this issue of Kayak!
Give the Greatest Gift in History!
Kayak: Canada's History Magazine for Kids — 4 issues per year for as low as $14.95.
Themes associated with this article