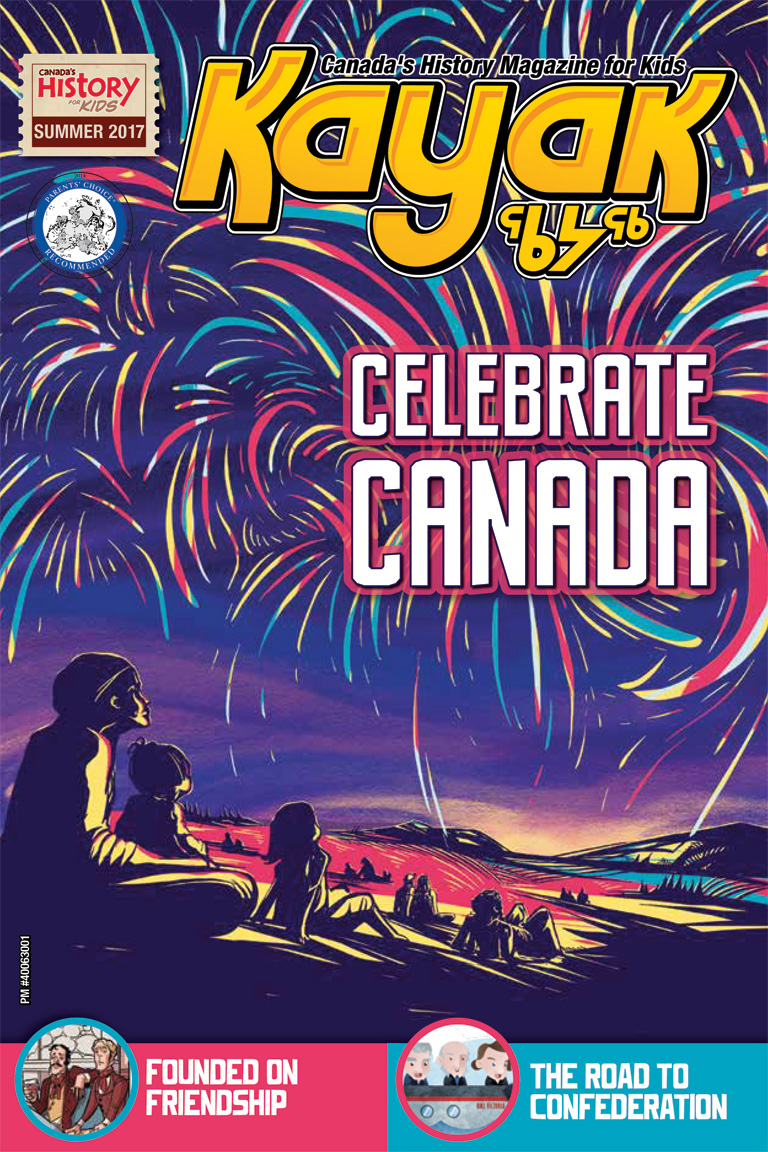 This special issue celebrates Canada's 150th birthday and how our country came to be—the silly, the serious and the surprising stories of our past. You'll meet some of the people who helped bring democracy to our country, the people who made it a country, and the people who watched along the way.
Plus you'll find out about lots of great places to visit to discover more tales of our past for yourself. And we'll bring you all kinds of fun facts you probably didn't know about Canada.
This year is packed with great ways to celebrate our country's big birthday. From coast to coast to coast, there will be lots to see, do and enjoy. We hope you have a wonderful summer.
Give the Greatest Gift in History!
Kayak: Canada's History Magazine for Kids — 4 issues per year for as low as $14.95.
Themes associated with this article