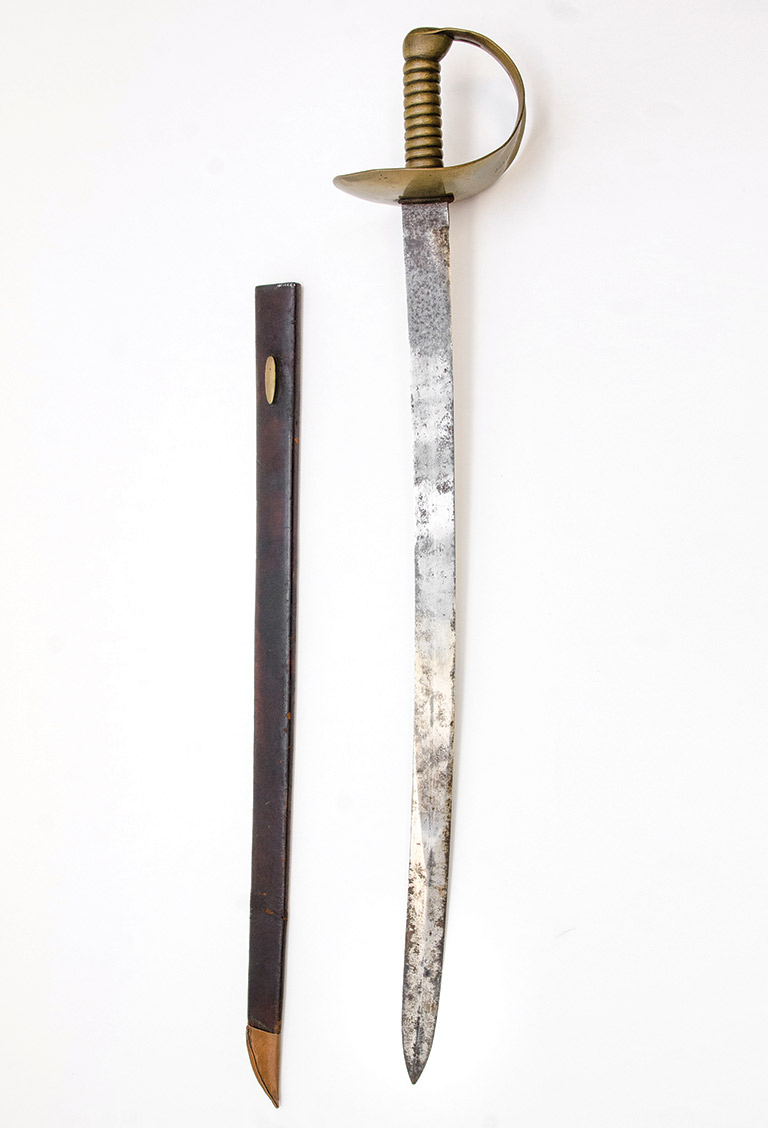 The HBC Museum Collection contains four identical cutlasses and scabbards, all marked with Labouchere, after an HBC steamship that served the west coasts of Canada and the United States.
It is unlikely that the crew needed to arm themselves for protection, so perhaps these were simply part of the uniform for those working aboard an HBC supply ship. Labouchere was a large steamship built in 1858 to replace smaller ones that worked the northwest coast trade routes, but she proved too costly to operate.
In 1865, she was placed on the mail-and-passenger service between Victoria and San Francisco, California. In April 1866, she departed Victoria on her second run. Bound for San Francisco with one hundred passengers and a full cargo, she ran into heavy fog and grounded on a reef at Point Reyes, just north of San Francisco.
Despite the best efforts of Captain William Mouat and his crew, she sank on April 15 with the loss of two lives. The cutlasses and scabbards made their way into the HBC Museum Collection in the 1920s and were part of displays in Hudson's Bay Company retail stores.
Help keep Canada's stories strong (and free)
We hope you will help us continue to share fascinating stories about Canada's past.
We highlight our nation's diverse past by telling stories that illuminate the people, places, and events that unite us as Canadians, and by making those stories accessible to everyone through our free online content.
Canada's History is a registered charity that depends on contributions from readers like you to share inspiring and informative stories with students and citizens of all ages — award-winning stories written by Canada's top historians, authors, journalists, and history enthusiasts.
Any amount helps, or better yet, start a monthly donation today. Your support makes all the difference. Thank you!
Themes associated with this article