Since time immemorial, the Liidlii Kue Dene have gathered at Ehdaa, at the confluence of the Mackenzie and Liard rivers at Fort Simpson, Northwest Territories, to hold ceremonies and to share knowledge. An important meeting place during the fur trade era, it also was the site of the signing of Treaty 11 in 1921. In 2002, Ehdaa was designated a National Historic Site. Parks Canada worked with Liidlii Kue First Nation to achieve the designation. Chief Gerald Antoine spoke with Canada's History about the importance of including Indigenous perspectives during the designation process.
What does Ehdaa mean to your community?
It's a very special gathering place historically and culturally. This location was a place where people would gather to hold special cultural events. It's very important to us — it continues to be used for graduations, for spring gatherings, and for various events and feasts.
Why is it so important to include Indigenous perspectives when designating historic sites?
I'm going to use an analogy of a marriage: You have two people that come from totally different backgrounds and have two perspectives. If the other person doesn't engage their partner, or talk to them, or take into account the other person's feelings, how would that relationship be? History shows that's what happened [between Indigenous peoples and the Crown]. It's now an important time to have our voices included. The designation of Ehdaa National Historic Site, along with the one hundredth anniversary of the signing of Treaty 11, in 2021, presents your community with new opportunities to share your stories with the rest of Canada.
How important is this?
The way that we are moving forward is very special, in that we're taking the lead in sharing our way of life. This is really a special opportunity for all of us to get together … in peace and friendship. Parks Canada has a unique role to play in terms of the land, because as Indigenous people we have a special relationship with the land, and so we have something in common. Parks Canada serves as a doorway. It's an opportunity to really strengthen the real spirit and intent of the Treaty relationship, to really make it right — to be able to move forward in the way that our Elders have been talking about.
What advice do you have for people who want to learn more about Indigenous perspectives on the past?
The advice for people is to let them know that they are welcome to visit our community. We have a very unique place. We can share with them something to connect with that they could take back home, so that we can all be really thankful that we have a special relationship here on Earth.
Help keep Canada's stories strong (and free)
We hope you will help us continue to share fascinating stories about Canada's past.
We highlight our nation's diverse past by telling stories that illuminate the people, places, and events that unite us as Canadians, and by making those stories accessible to everyone through our free online content.
Canada's History is a registered charity that depends on contributions from readers like you to share inspiring and informative stories with students and citizens of all ages — award-winning stories written by Canada's top historians, authors, journalists, and history enthusiasts.
Any amount helps, or better yet, start a monthly donation today. Your support makes all the difference. Thank you!
Themes associated with this article
HSMBC @ 100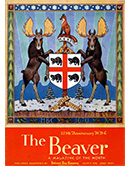 A Century of History in Your Pocket
Canada's History Archive, featuring The Beaver, is now available for your browsing and searching pleasure!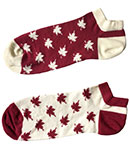 New Gifts in Store
Visit our online store and check out the latest items.
Related to First Nations, Inuit & Metis