Maybe it's our humble Canadian ways, or maybe we just don't realize all that we've accomplished. But as Canadians we sometimes overlook what we've contributed to the world, whether it's in the fields of art, science, or otherwise. Canada certainly has a lot of innovations — and innovative people — to celebrate.
Here are a few innovators who are recognized by the Historic Sites and Monuments Board of Canada for their contributions to the country's history.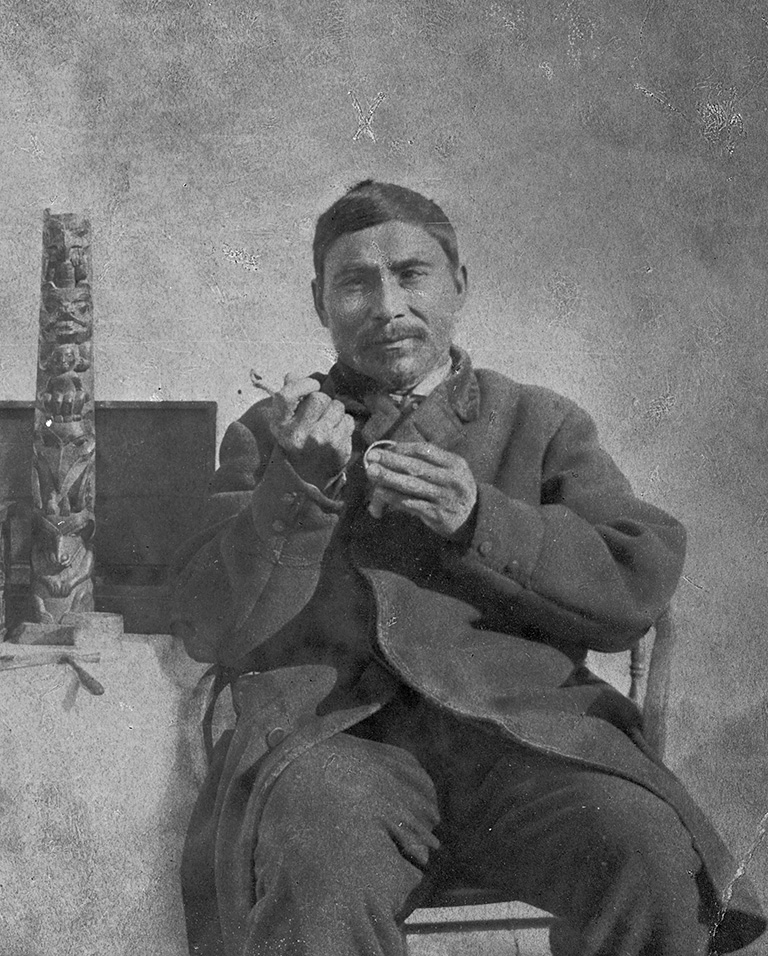 Tahayren
Tahayren, or Charles Edenshaw, became one of the first professional Haida artists of the modern era. His work includes totem poles, jewellery, and sculptures that share stories of his culture. In 1971, the board designated Tahayren a National Historic Person, saying he "was the foremost of the Haida carvers at the time when their art first achieved international recognition."
Born in 1839 in Skidegate on Haida Gwaii, off the coast of mainland British Columbia, Tahayren learned traditional carving skills from his uncle. His art was deeply rooted in Haida culture and ceremony; his professional art career arose as a result of interest from anthropologists and collectors in acquiring his works. The board says his "personal, 'modern' style, in argillite and silver, extended the traditional range of Haida art."
The artist also worked with wood and ivory, and his wife, Isabella, wove baskets and hats that he would paint. Tahayren's work influenced other artists, including his great-grandsons Reg and Robert Davidson and his great-great nephew Bill Reid. Tahayren died in 1920 in Masset, on Haida Gwaii. His art is displayed in museums around the world.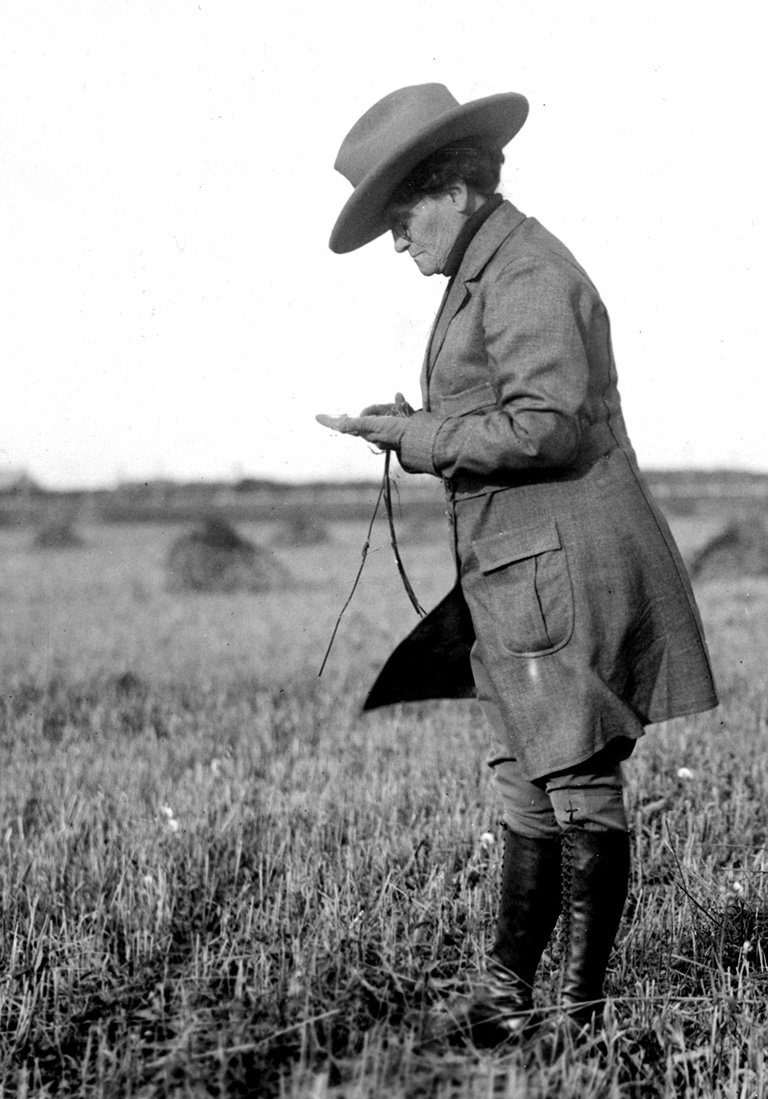 E. Cora Hind
In addition to being considered the first female journalist in Western Canada, Toronto-born E. Cora Hind was a women's rights activist, becoming the president of the Canadian Women's Press Club in 1904 and participating in Manitoba's mock parliament for women's suffrage in 1914.
Hind moved to Winnipeg in 1882 at age twenty-one. In 1893, she opened a stenography business and began submitting articles about agriculture to the Manitoba Free Press. In 1901, the newspaper hired her as its agriculture editor. Hind became well-known for her accurate wheat yield predictions.
Hind worked at the Free Press until her death in 1942 at age eighty-one. The board recognized her as a National Historic Person in 1997 for her work, influence, and legacy, saying, "she fought passionately for political and social reforms, especially women's suffrage and temperance."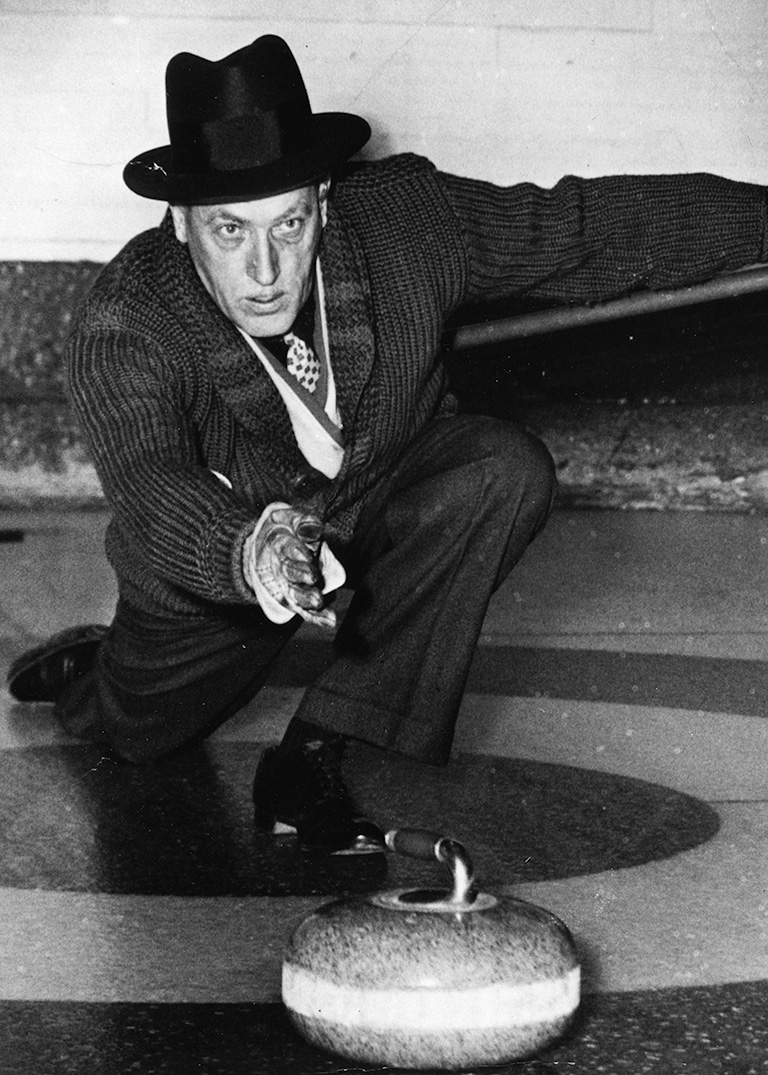 Ken Watson
It's a signature move of curling that is recognized by players and non-players alike. The long slide, developed in the 1930s by Manitoba's Ken Watson, revolutionized the way the game was played.
Before this, players would deliver the rock down the ice from a crouched position. Then the hack, the foothold from which the curler pushes off, was introduced to the game, and players started to take a couple of steps before releasing the rock. But Watson and his friends thought of an even better method: They took the grip off their front shoe — the shoe not in the hack — so that they could perform a long slide before letting go of the rock. Eventually, the slide caught on among other players, changing the sport forever.
In 1950, Watson wrote the book Ken Watson on Curling, covering techniques and strategies of the game. In 2014, the board designated Watson a National Historic Person, saying, "he fundamentally changed the way curling is played."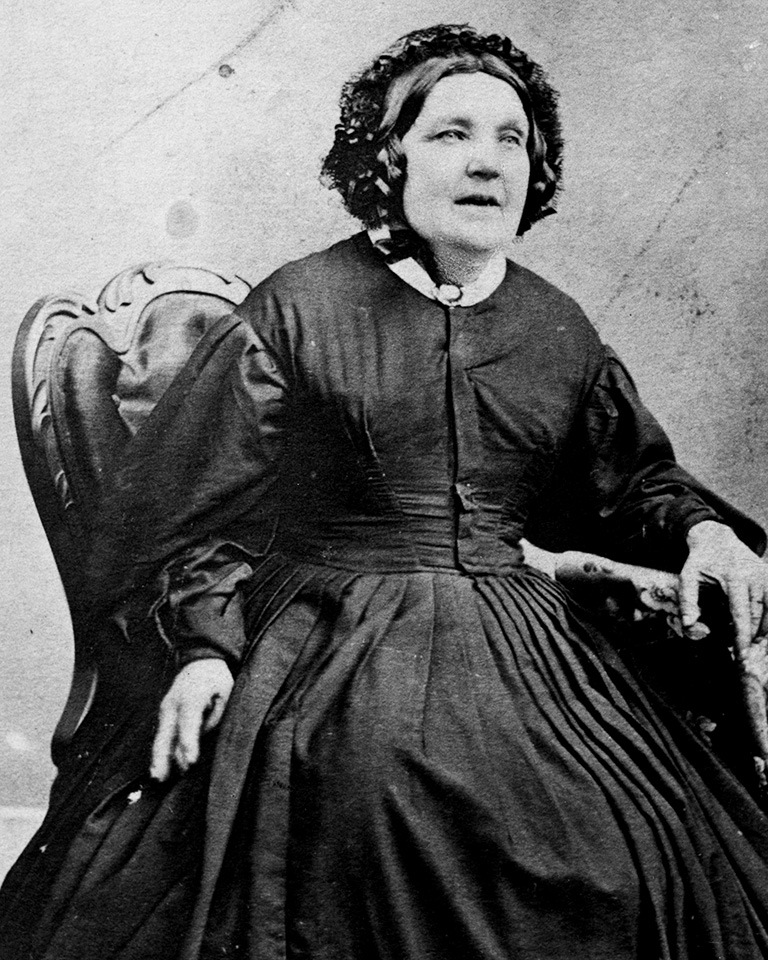 Julia Catherine Hart
In 1824, when Julia Catherine (Beckwith) Hart was twenty-eight years old, her book St. Ursula's Convent, or The Nun of Canada was published, making her the first native-born Canadian novelist to be published in what is now Canada. Even more impressive, she wrote the book when she was only seventeen. Hart was born in Fredericton in 1796. Growing up, she visited her father's English relatives in Nova Scotia and her mother's French relatives in Quebec. A theme of respect for both cultures appears in her novel. Written in the romantic style, St. Ursula's Convent focuses on two girls who meet in a convent and their eventful lives, including adventures in England and on the high seas. Its publication was a notable event in Canadian history, and in 1951 the board named Hart a National Historic Person.
Help keep Canada's stories strong (and free)
We hope you will help us continue to share fascinating stories about Canada's past.
We highlight our nation's diverse past by telling stories that illuminate the people, places, and events that unite us as Canadians, and by making those stories accessible to everyone through our free online content.
Canada's History is a registered charity that depends on contributions from readers like you to share inspiring and informative stories with students and citizens of all ages — award-winning stories written by Canada's top historians, authors, journalists, and history enthusiasts.
Any amount helps, or better yet, start a monthly donation today. Your support makes all the difference. Thank you!
Themes associated with this article
HSMBC @ 100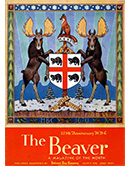 A Century of History in Your Pocket
Canada's History Archive, featuring The Beaver, is now available for your browsing and searching pleasure!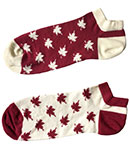 New Gifts in Store
Visit our online store and check out the latest items.
Related to Arts, Culture & Society