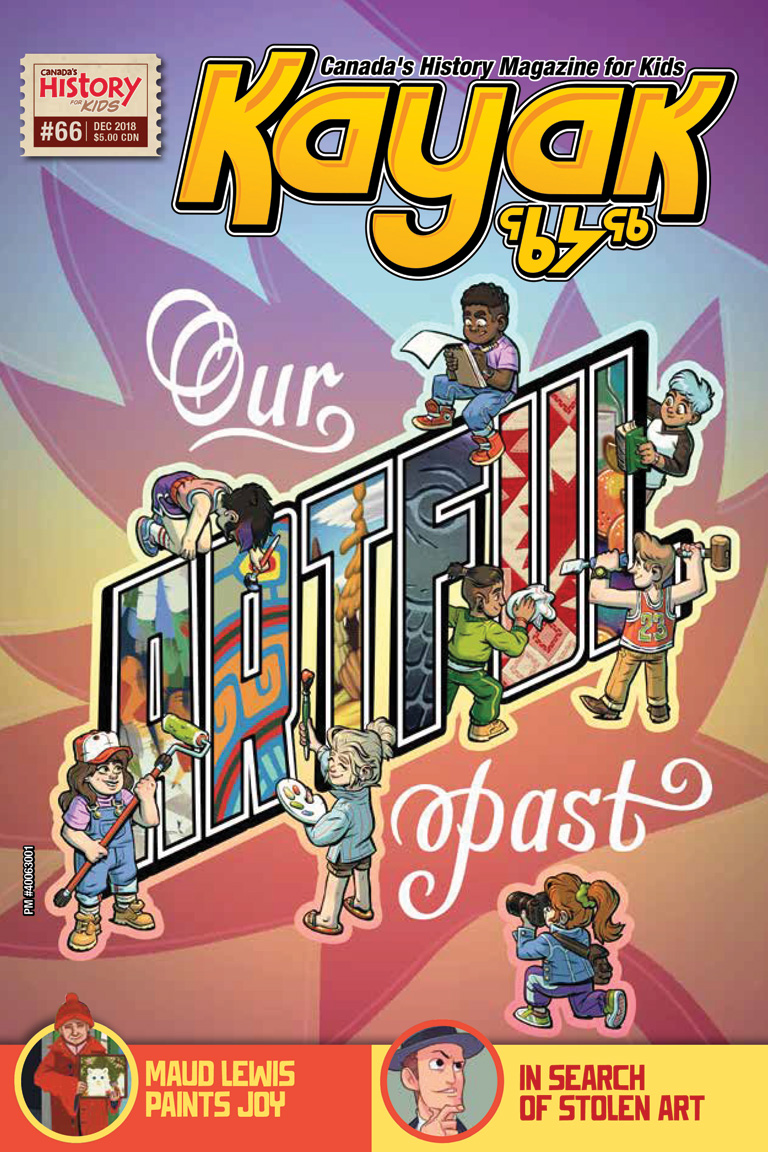 It can be beautiful, surprising, thought-provoking or funny — art is an important way that we think about ourselves and our country. You'll meet all kind of artists and see their work in this issue of Kayak.
Sometimes those artists show famous events, but what they do isn't necessarily history, even if it looks like it.
Sometimes artists aren't well known during their lifetime but become beloved and famous as the years go on. That was the case with Nova Scotia painter Maud Lewis who painted bright, cheerful scenes from her tiny little house. (It later became famous, too.)
Few Canadians now know the story of Max Stern, who came to Canada and helped us appreciate our own artists, but who had a whole other story that's just coming to light.
So many beautiful, meaningful things are simply known as crafts, but whatever you call it, be sure to give it a try yourself!
Give the Greatest Gift in History!
Kayak: Canada's History Magazine for Kids — 4 issues per year for as low as $14.95.

Catch up!
Did you miss a magazine that you just gotta have? Check out the Kayak back issues.
Themes associated with this article
Related to Latest Kayak Magazine