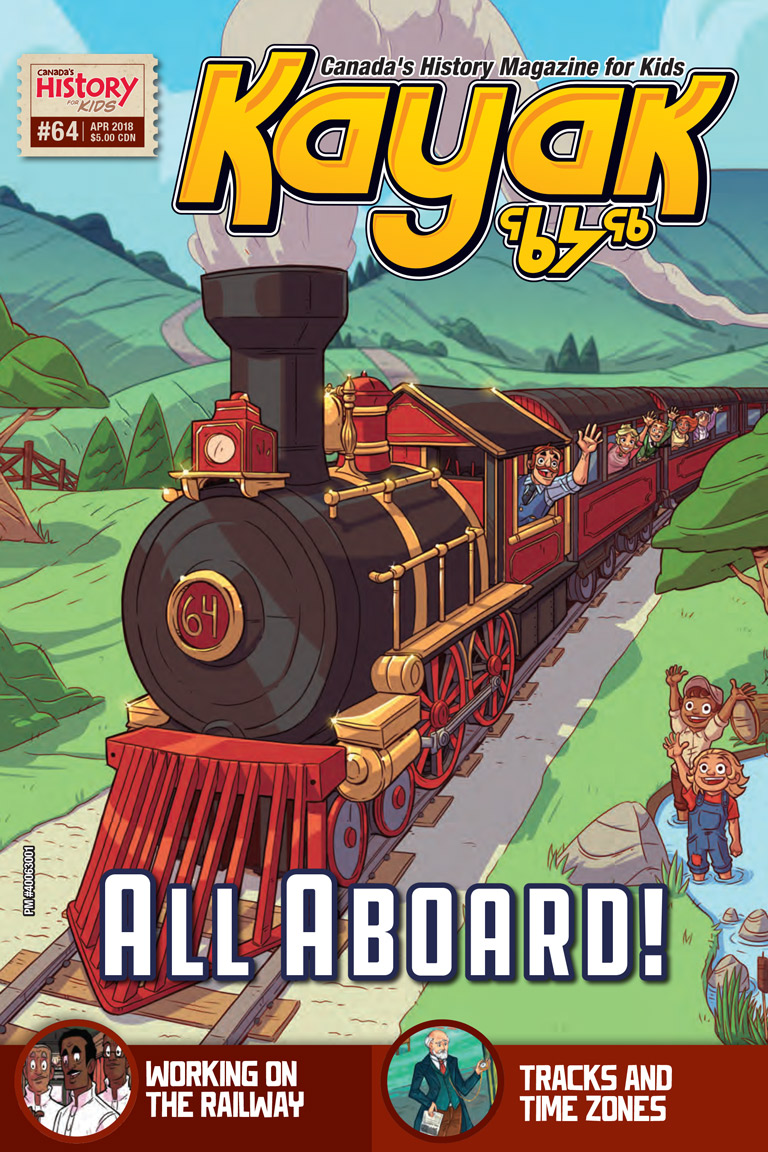 All aboard! Canada wouldn't be the same without the railway.
This issue of Kayak explores what Canada gained and lost when we built our ribbon of steel. From passenger trains, to subways to the SkyTrain or tourist steam railways, we also look at all kinds of trains—maybe you've travelled on one of them!
A missed train led Canadian Sir Sandford Fleming to create a better system for time, including what we now know as time zones.
The railway was also the one place many Black men could get jobs when other businesses wouldn't hire them—read all about railway porters and how they stood together for fairer treatment.
You can also ponder which crazy railway jobs—navvy? gandy dancer? puncher?—are real and which are fake in the History Mystery.
Find out where to visit to learn all about trains in our history, and maybe even take a ride, and decide for yourself whether the railway was worth it.
Give the Greatest Gift in History!
Kayak: Canada's History Magazine for Kids — 4 issues per year for as low as $14.95.
Themes associated with this article