Printed Textiles From Kinngait Studios
Textile Museum of Canada and West Baffin Eskimo Cooperative, Toronto, Ontario, and Kinngait, Nunavut
The 2019–22 exhibition Printed Textiles from Kinngait Studios tells the little-known story of a group of Inuit artists and printmakers who produced a collection of bold graphic textiles in Kinngait, Nunavut, in the 1950s and 1960s — a period of social change that disrupted traditional language and relationships to the land.
While the exhibition was closed to visitors for several months due to the COVID-19 pandemic, the Textile Museum of Canada took steps to bring the exhibition to the public with digital access for exploration and engagement. A virtual exhibition tour, along with a digital app featuring interviews with artists from Kinngait, images of their artworks, and highlights of different aspects of Inuit culture expanded the reach of the exhibition.
Conceived and presented as a project that foregrounds Inuit voices, expertise, and engagement, the Textile Museum of Canada's partnership with the West Baffin Eskimo Cooperative made possible a process of collaboration with the Kinngait community, resulting in mutually beneficial research, educational programs, and an exhibition tour. Contemporary artists from Kinngait and other parts of Nunavut opened up conversations about the continued significance of these early printed fabrics and their importance in the history of Inuit cultural heritage today.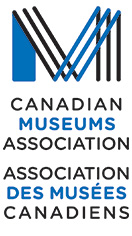 Excellence in Museums
The Governor General's History Award for Excellence in Museums: History Alive! is administered by the Canadian Museums Association.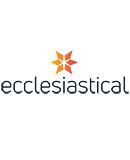 With the support of Ecclesiastical Insurance
Canada's History Society and the Canadian Museums Association are able to administer the Governor General's History Award for Excellence in Museums.