Footprints: A Walk Through Generations
Aanischaaukamikw Cree Cultural Institute, Oujé-Bougoumou (Québec)
Footprints: A Walk Through Generations embodies the spirit of reconciliation, sharing Cree culture, traditions and perspectives, and valuing community voices and the knowledge of respected Elders. It is an expression of the strength and resilience that the Cree people have inherited from their ancestors.
Created with assistance of the Chisasibi Heritage & Cultural Centre, the exhibit is a landmark example of Indigenous self-curation and self-determination.
As Dr. Sarah Pashagumskum, Executive Director of the Cree Cultural Institute, elaborates: "the Cree people of Northern Quebec identify ourselves as the Eeyou of Eeyou Istchee, The People of the Land. Through themes related to walking, this exhibit celebrates teachings, values and the rich cultural history passed down from our ancestors.
This exhibit follows the evolution of travelling through our eyes, allowing visitors to experience our stories, arts, and traditional technologies, sharing in our culture. Beginning with childhood rites of passage, we share the importance of walking and making our first footprints on Mother Earth.
In walking for ceremony and journeys, we respect the many teachings of our Elders that are passed from generation to generation. An expression of Miyupimaatisiiwin (living life well), this exhibition encourages healthy living, healing and inter-connectedness with the land that sustains us all."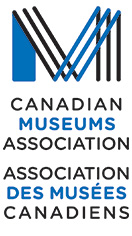 Excellence in Museums
The Governor General's History Award for Excellence in Museums: History Alive! is administered by the Canadian Museums Association.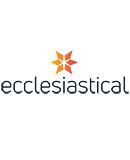 With the support of Ecclesiastical Insurance
Canada's History Society and the Canadian Museums Association are able to administer the Governor General's History Award for Excellence in Museums.