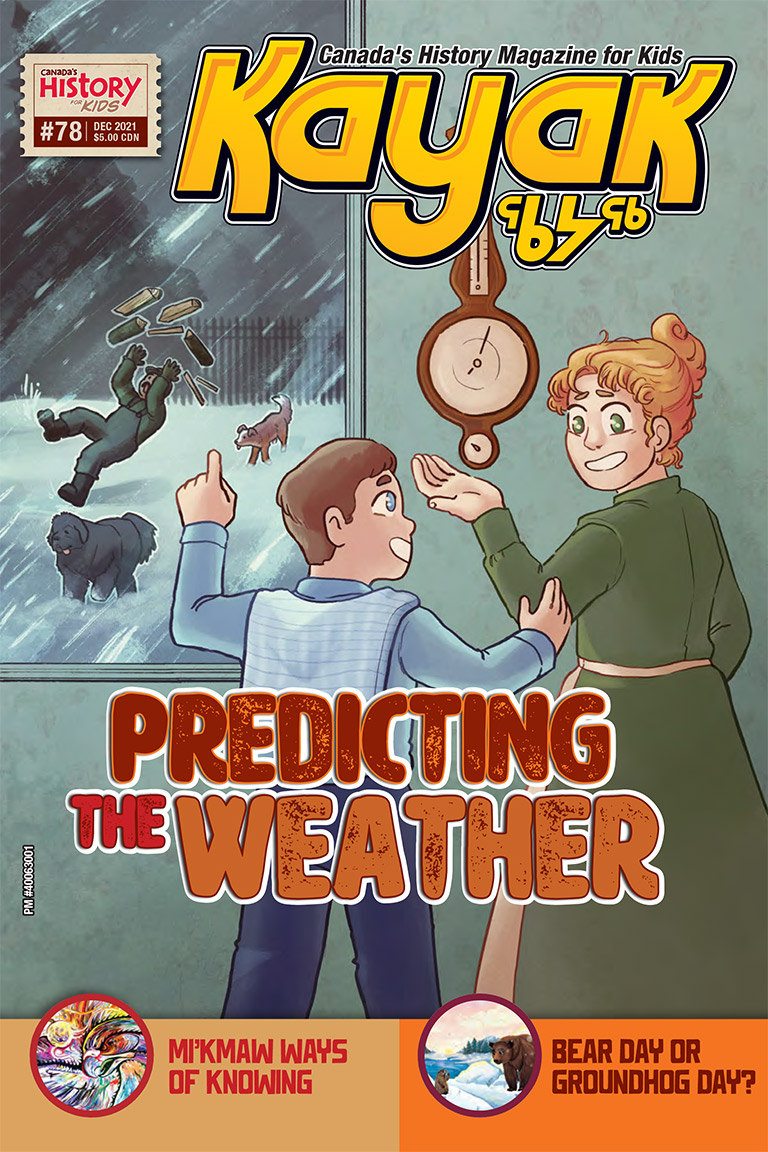 A lot of what Canadians do depends on the weather. That's why people and governments have worked so hard for so long to try to predict it.
Of course, even the best predictions don't matter if you can't make sure people know about them. Mi'kmaw artist and educator Gerald Gloade explains how Elders and his own experience have taught him about the cycles of weather throughout the year.
You can also read about the fight to see why the bear beat the groundhog to become the animal we look to on Feb. 2.
Our comic brings you the story of a terrible hurricane off the East Coast in 1873 that resulted in big changes to weather prediction. There's lots more to discover, too, like being your own forecaster.
Whether it's sunny or snowy, happy reading!
Give the Greatest Gift in History!
Kayak: Canada's History Magazine for Kids — 4 issues per year for as low as $14.95.
Teacher's Corner
We have classroom materials related to this issue of Kayak.
Themes associated with this article
Related to Latest Kayak Magazine