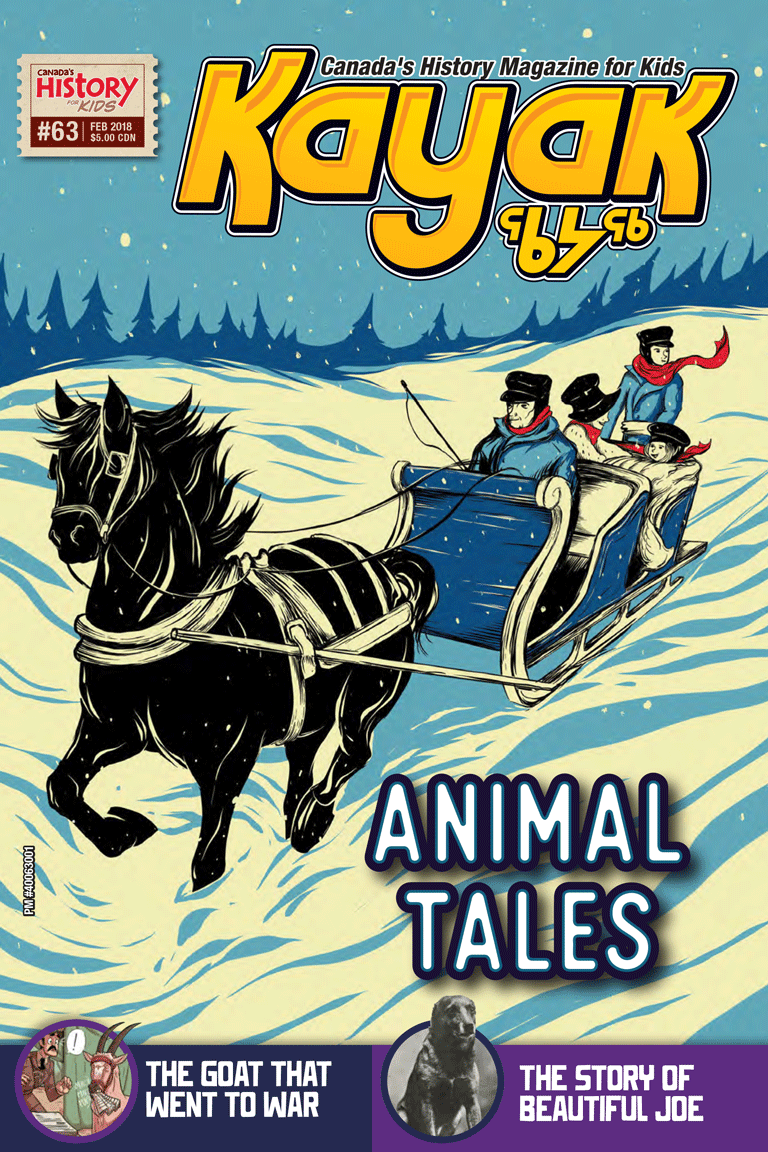 Whether you have pets, love visiting the zoo, live on a farm or just like animals, you're in luck!
This issue of Kayak is all about our animal friends and helpers. From whales to horses, beavers to birds, learn all about how animals are part of the story of Canada.
You can also check out creatures from stories, songs, books and TV and learn how a bear from northern Ontario became famous as Winnie-the-Pooh.
Then there's the dog Beautiful Joe, who was treated cruelly, rescued and had a beloved and hugely popular book written about him.
Laugh along with Sergeant Bill, the Saskatchewan goat who earned medals in the First World War for capturing an enemy soldier and saving his own men from an explosion.
Do you think animals should have rights? Have you ever heard of Pilote or Tuxedo Stan? Discover them and lots more animal tales all in the February Kayak!
Give the Greatest Gift in History!
Kayak: Canada's History Magazine for Kids — 4 issues per year for as low as $14.95.

Catch up!
Did you miss a magazine that you just gotta have? Check out the Kayak back issues.
Themes associated with this article
Related to Latest Kayak Magazine