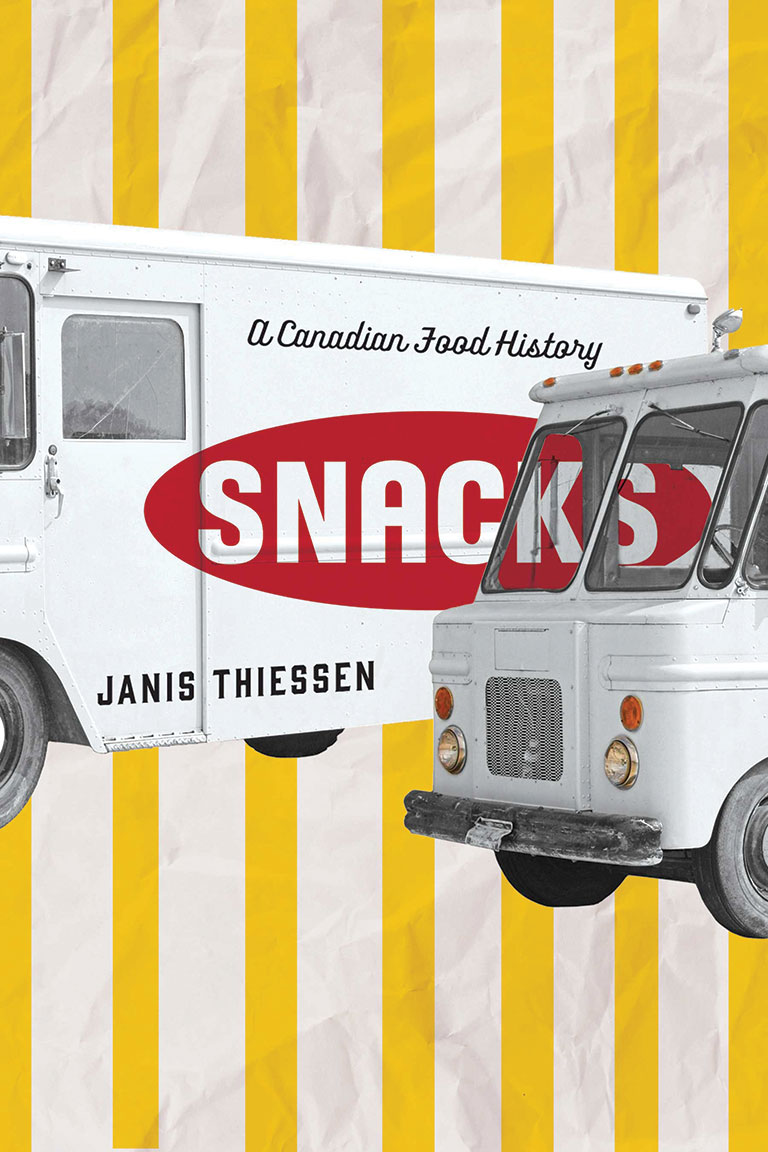 Snacks: A Canadian Food History
by Janis Thiessen
University of Manitoba Press,
352 pages, $27.95
Janis Thiessen's book Snacks: A Canadian Food History is an excellent oral history that delves into the nostalgic and wonderful world of favourite Canadian brands.
The book covers the history of independent manufactures of snack foods that include "potato chip makers Old Dutch, Hardbite, and Covered Bridge; Cheezie manufacturer W.T. Hawkins; chocolate makers Paulins, Moirs, and Ganong; and candy makers Robertson's Cavalier, Purity, Browning Harvey, and Scott-Bathgate (Nutty Club)."
Thiessen tells their stories via her research into the snacking industry and, perhaps most importantly, through sixty-one interviews conducted with "business owners, managers, workers, union leaders, and snack food consumers."
The oral histories that form the core of the book bring out all aspects of the snack food industry in Canada, from the labour and techniques required to prepare these foods to the tastes and smells that made them so memorable to many Canadians.
Many food writers and journalists have pointed to snacks and junk food as the roots of obesity and of a host of social problems. However, Thiessen hopes to spark a more thoughtful history of food and how it is prepared.
She reminds readers that, despite the packaging and cheap prices, there are always people behind the food we eat. So find a bowl of your favourite snack food, and dig into this book for some entertaining history.
Themes associated with this article