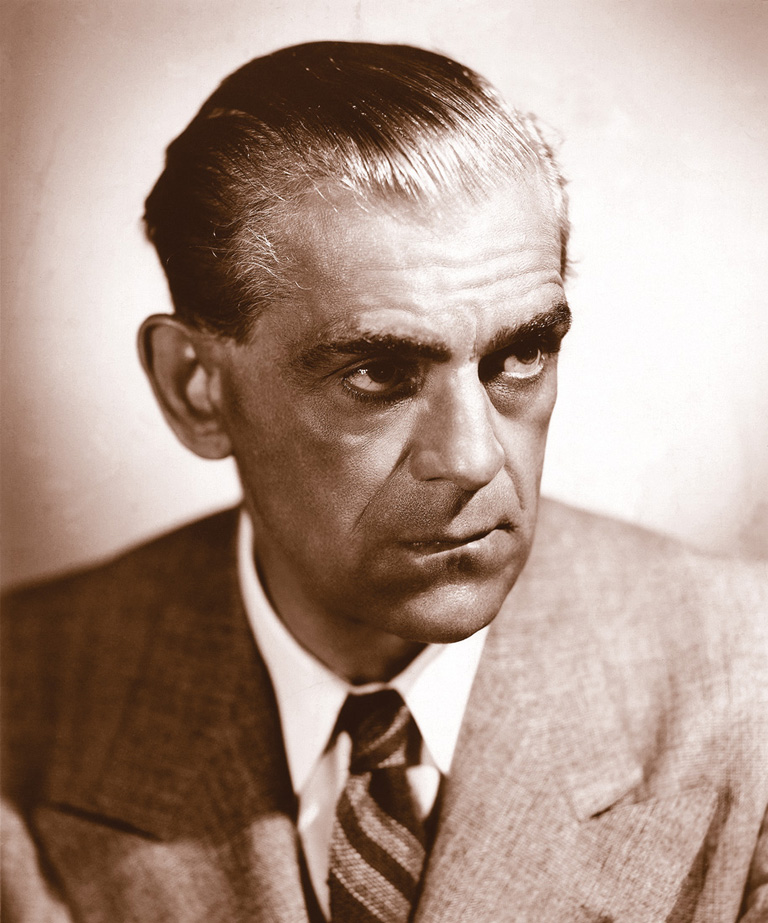 A flip of a coin decided the fate of young William Pratt. As he visited the family solicitor's office to collect money a relative had left him, Pratt had already determined that he would buy a ticket out of Dulwich, England. The coin would choose his destination: heads, Canada; tails, Australia.
It was heads. He was off to Canada.
Leaving England for Canada might have seemed an odd choice for an aspiring actor in 1909 — leaving the land of Shakespeare to cut his teeth on the stage in the colonies. He may have wanted to escape the shadow of his family: Pratt was the youngest of nine children, most of them committed to England's diplomatic corps, like their late father, who had worked extensively in India.
Billy Pratt boarded the Empress of Britain on May 7, in Liverpool, bound for Montreal. He had evidently set up a job for himself through the Canada Company, on a farm outside Hamilton, Ont., for a man named O'Reilly.
But for Pratt, in travelling west, things quickly went south. O'Reilly had never heard of the man who arrived on his doorstep, but he took Pratt on anyway.
"What a rough ride," Pratt later told biographer Cynthia Lindsay. "O'Reilly would get me out of bed with a pitchfork at four in the morning to go catch horses in the fields and bring them in."
Pratt eventually headed west, ending up in Banff. There wasn't much work there for him, nor in Vancouver, where he relegated himself to pick and shovel work. On his first day with the labour crew he showed up without having had breakfast. He was completely broke.
Chance played a role in Pratt's time in Vancouver.
"That must be a Pratt!" shouted a man on the street one day.
It was a family friend who then got young Pratt proper work in real estate (though the job didn't last). Another time, in the grand old Hotel Vancouver, Pratt bumped into, of all people, his brother John, returning home from his China post by way of Canada.
The effect of this encounter, as well as the money John loaned him, must have bolstered the brash young Englishman, for Pratt seemed to renew his quest to find theatrical work. But Pratt ended up working again with his hands, this time for the British Columbia Electric Company.
While working with a survey party in the bush about 110 kilometres from Vancouver, Pratt received a letter from an agent. The Kamloops-based Jean Russell Players (also known as the Ray Brandon Players) were looking for an experienced character actor. Pratt decided to come up with a more theatrical name and then sent off a reply.
Pratt later told biographer Peter Underwood, "The company had a bad reputation and no one would join it; that's why they sent for me." And the new name? Boris came to him "out of the cold Canadian air." And the exotic-sounding Karloff had some sort of tenuous connection to his mother's side.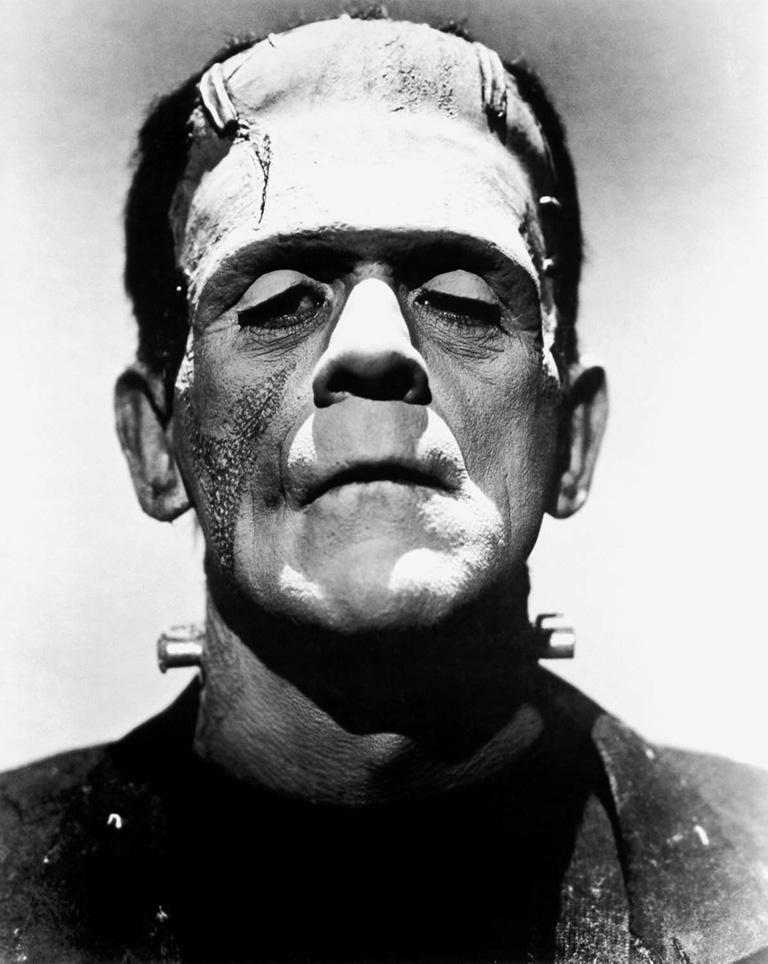 After his first stage role, as a banker three times the young actor's age in a Ferenc Molnar play, The Devil, "Boris Karloff" was both christened and outed; Pratt was completely inexperienced. But a determined actor was hard to find.
As biographer Lindsay elegantly tells it, "When the curtain went up on his performance, he was earning 30 dollars a week. When the curtain came down, he was getting 15." But he stayed with the company — until the day Regina was ripped apart.
The Players were having a decent run in Regina in the depths of the stifling summer of 1912, in spite of heavy competition, and were enjoying a day off at Wascana Lake.
It was a lucky decision, for that was the afternoon the Great Cyclone tore through the young town, destroying dozens of lives and wrecking the Players' theatre.
Pratt/Karloff would tell the story of the tornado years later in the inaugural season of the CBC television show Front Page Challenge. The disaster claimed 28 lives, injured countless others and left about 2,500 people homeless. Pratt and his fellow actors were paid 25 cents an hour from a relief fund to set up soup stands and tents for Regina's displaced citizens. It was also the end of the Jean Russell Players, who separated soon after.

You could win a free book!
Sign up for any of our newsletters and be eligible to win one of many book prizes available.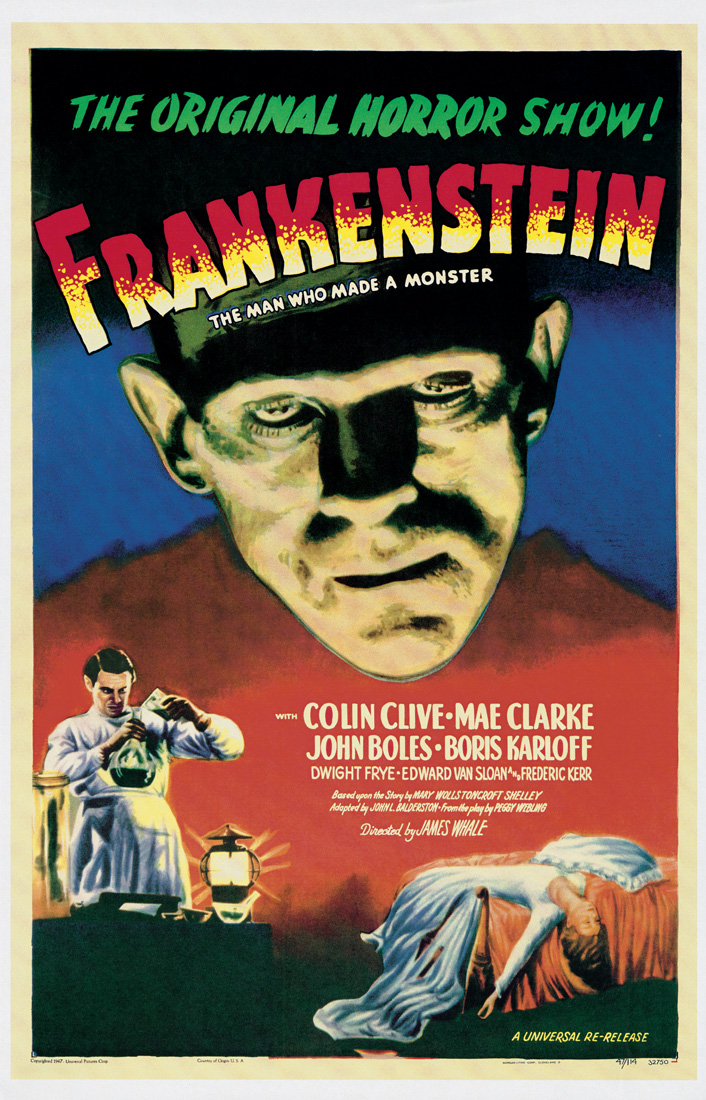 Pratt's nomadic existence continued. He got jobs where he could. Much of the labour was manual (a pattern that continued until he was almost 40).
A railroad job led him to a train station, where he found an abandoned copy of Billboard. Inside was an ad for a position in Prince Albert with the Harry St. Clair Players, a job he would keep for a few years between excursions to the States whenever he saved enough money.
The Players even ended up in Minot, North Dakota, for a year, playing in an opera house above a hardware store.
Pratt had greater luck in the States, working in Chicago for a while (which he hated). He ricocheted between gigs in touring companies, ending up in Hollywood in 1917, where he established a journeyman's career, subsisting with minor film roles, initially as an "atmosphere player," then branching out into a variety of dark, accented villains. His brooding, foreign-seeming looks ended up being useful for playing East Indians, Middle Easterners, even Chinese. Fourteen years after he arrived, director James Whale spotted the actor in a studio cafeteria and persuaded him to try out for Frankenstein. Pratt was 43.
A great chunk of Pratt's career has disappeared into the ether — not just his Front Page Challenge performance, but his years in theatre, too.
Frankenstein remains, however, and children still hear that marvelous voice every year in The Grinch Who Stole Christmas (which earned him a Grammy award in 1968 for Best Recording for Children). The voice of the narrator is the same one that echoed through theatres and opera houses in Kamloops, Prince Albert, Minot and points in-between.
Before Frankenstein, one of Pratt's main continuing roles was that of an evil French-Canadian trapper. Conscious or not, it was a backhanded nod to Pratt's formative Canadian experience and the true northern birthplace of "Boris Karloff."
Help keep Canada's stories strong (and free)
We hope you will help us continue to share fascinating stories about Canada's past.
We highlight our nation's diverse past by telling stories that illuminate the people, places, and events that unite us as Canadians, and by making those stories accessible to everyone through our free online content.
Canada's History is a registered charity that depends on contributions from readers like you to share inspiring and informative stories with students and citizens of all ages — award-winning stories written by Canada's top historians, authors, journalists, and history enthusiasts.
Any amount helps, or better yet, start a monthly donation today. Your support makes all the difference. Thank you!
Themes associated with this article
You might also like...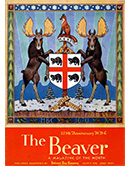 A Century of History in Your Pocket
Canada's History Archive, featuring The Beaver, is now available for your browsing and searching pleasure!
Related to Arts, Culture & Society