Kayak's Remembrance Day/First World War Digital Issue and Educational Package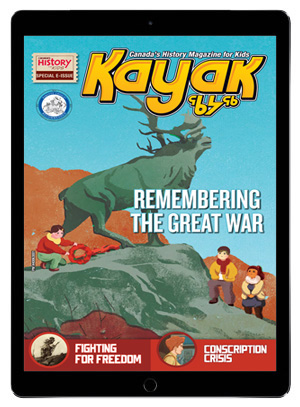 "Remembering the Great War" is a special digital classroom edition of Kayak: Canada's History Magazine for Kids aimed at Grades 2–6. You will find stories about the major battles, about kids' lives back home, and about how anger around conscription divided the country. You will also find links to lesson plans, classroom activities, and much more.
Additional Resource: The National Film Board of Canada's War & Peace Playlist
Our Thanks
We are grateful to the Department of Canadian Heritage for their support of this educational Initiative.