DisAbility Educational Package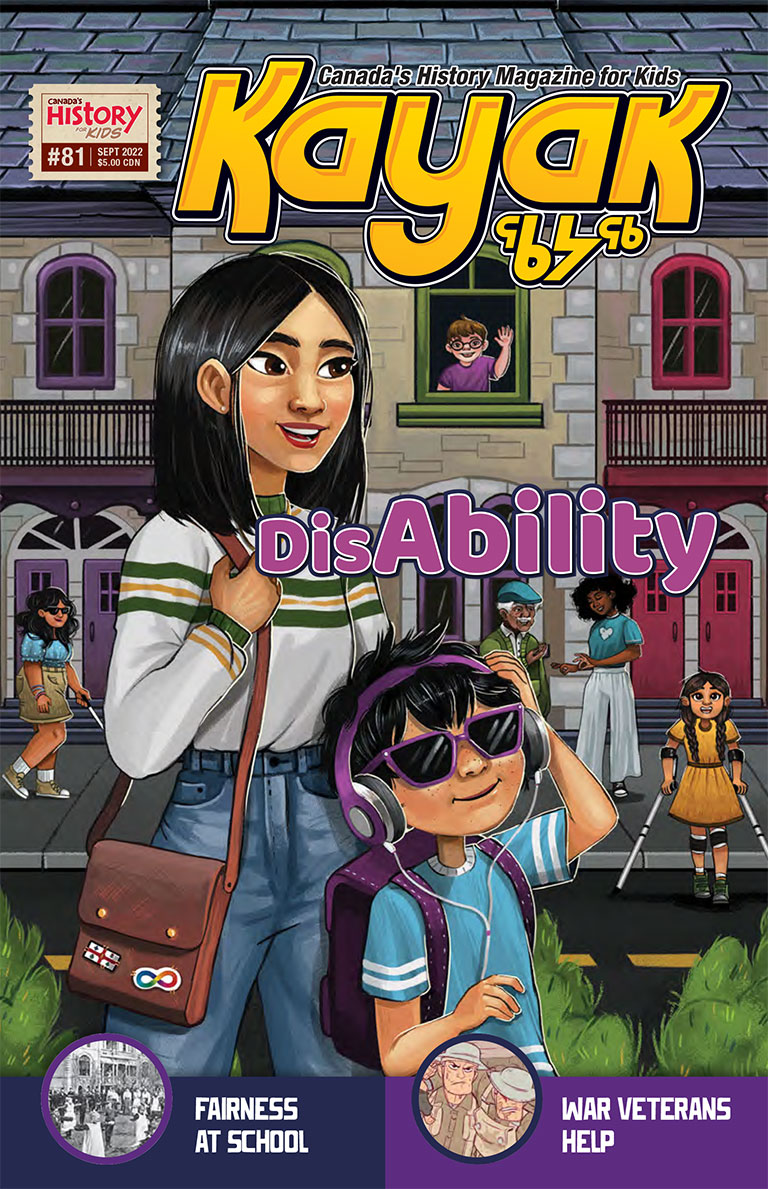 A lot has changed for kids with disabilities in Canada. For centuries, schools ignored them or even shoved them away into institutions that were often terrible.
Everybody needs a hand now and then, and thanks to some clever Canadian inventors, there are great ideas ranging from apps to ramps to help out.
There are also lots of important organizations to support people with different kinds of disabilities. Many of these groups were started by veterans of the two World Wars who came home injured.
Discover a unique perspective on the history of Canada, whether it's sign languages you won't find anywhere else to museums and historic sites that honour people with disability — all in the September 2022 Kayak!
Our Thanks
We are grateful to the Department of Canadian Heritage for their support of this educational initiative.