50 Museum Marvels Educational Package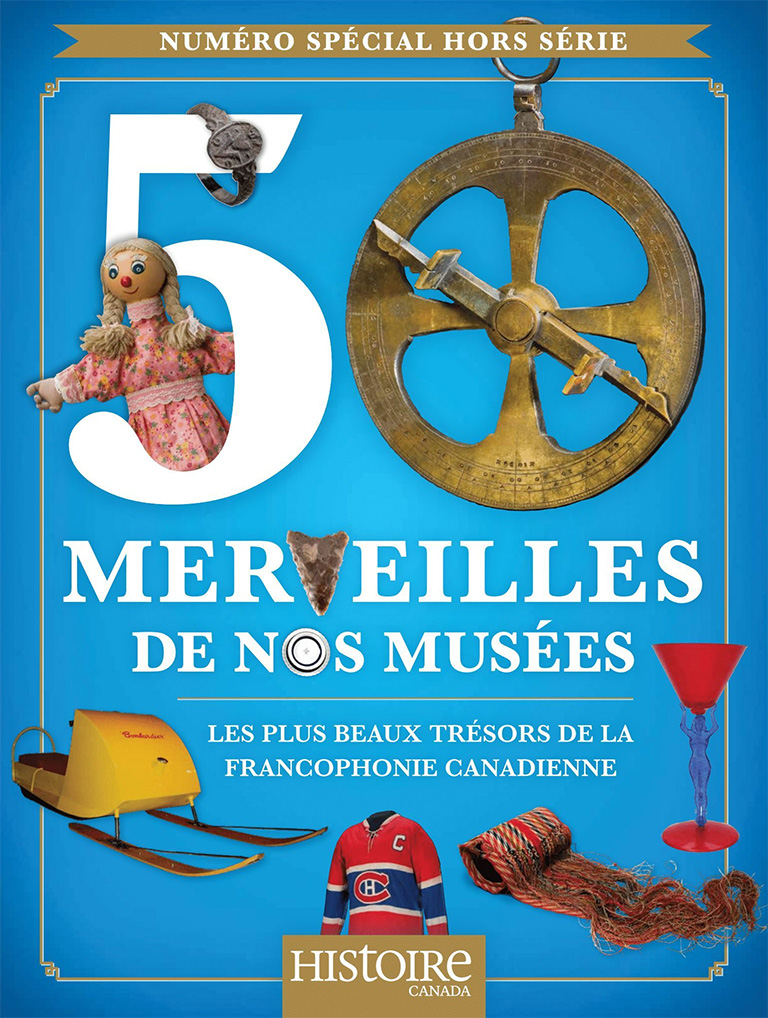 The idea of publishing a magazine dedicated to treasures and rare objects preserved by museums was born in full lockdown, when most museums and historical sites were closed to the general public. This deprivation made us realize how important these places were in our lives and how much we collectively missed them. By publishing this special issue, we wanted to reaffirm our support for these institutions whose educational and community missions are vital in our society.
We therefore brought the project to life by inviting the museums of the Canadian Francophonie to participate in this great adventure. All museums were contacted, both small and large. The initial premise was simple: ask them to explore their collections in order to select a few objects that make them proud and that they would like to introduce to our readers. The exercise produced surprising and eclectic results.
In this magazine, published in French under the supervision of historian Magda Fahrni, our guest editor-in-chief, you will discover a veritable cabinet of curiosities which brings together 50 objects. They're beautiful objects, of course, but above all, witnesses to our history which tell of significant stages in the lives of the different French-speaking communities in our country. Some have very high heritage value and are already well known to the general public. Others come out of the shadows, as it were, and will help you discover interesting parts of our history.
Discover the French-to-English translated educational resources and articles written by archaeologists, curators, historians and restorers of ancient objects below.
FROM THE MAGAZINE
---
Discover the artifacts
Lesson Plans
SkipSocialShareLinks

50 Museum Marvels
This special issue of Histoire Canada highlight beautiful treasures from Franco-Canadian communities across Canada. Available in French only.