Big Question

Is gender equality achievable?
There is no shortage of remarkable women in Canadian History. Yet it has taken a long time for a Canadian woman's face to appear on the front of a banknote. The image of civil rights icon Viola Desmond (1914–65), a successful black businesswoman who challended racial segregation, will grace the new ten-dollar bill in 2018. Female representation on banknotes should not have required discussion — let alone a battle that dragged on for years.
Recognition matters. Identifiable women, other than the Queen, have appeared on Canadian currency before — images of a statue of the Famous Five and of the medal for the Thérèse Casgrain volunteer award were put on the back of the fifty-dollar note in 2004. When those images were replaced in 2012 by an icebreaker, I appealed to the Bank of Canada to end sexist banknotes and to ensure that all future banknotes celebrate female Canadian historical figures.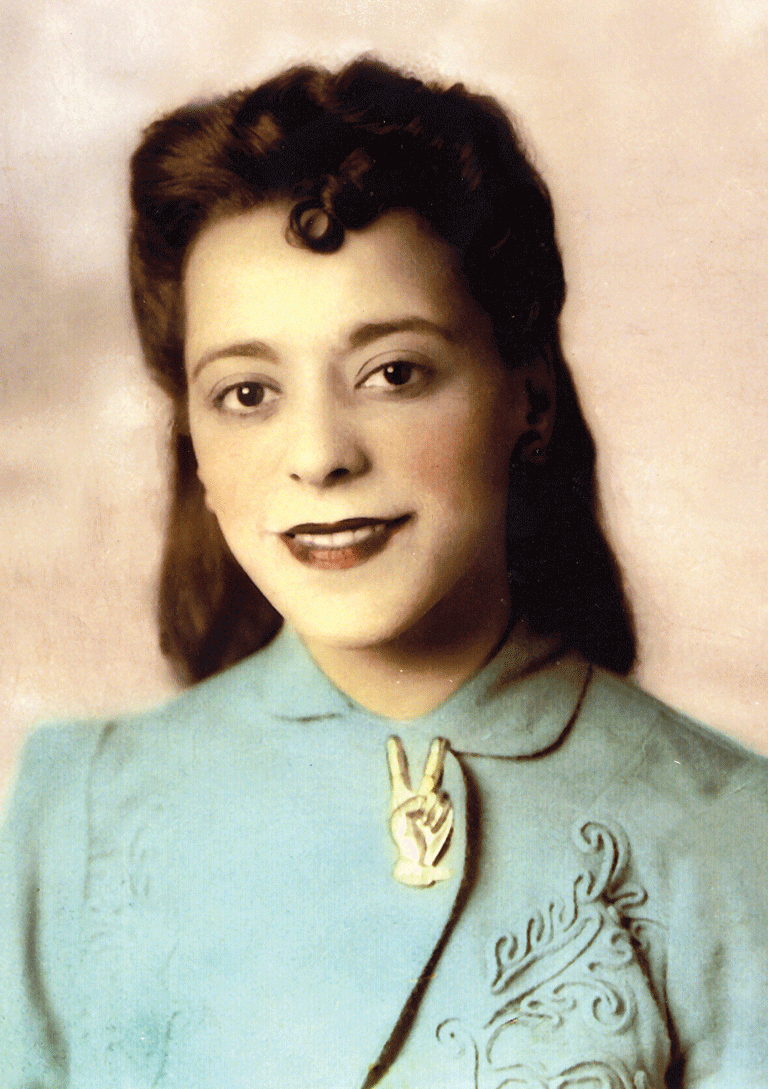 With no signs of change, in the summer of 2013 I launched a petition that was signed by more than seventy- three thousand Canadians. My hard-fought national campaign finally brought the promise of action on International Women's Day in 2016. However, I'm still holding out for the kind of gender parity seen on currency in Australia and Sweden.
The selection of Viola Desmond for our money sends a powerful message about who we celebrate as an important national symbol: A courageous black woman who fought for racial equality joins our reigning monarch and white, male prime ministers. Desmond will remond us of the often-hidden history of racism in Canada.
Desmond had to go to Montreal, New York, and Atlantic City to be trained as a beautician, because beauty schools in her hometown of Halifax refused to accept black students. After returning to Halifax, she established a beauty salon and a school.
She was probably too busy making a living to think about civil rights activism, but all that changed after her car broke down in New Glasgow, Nova Scotia, in 1946 during a business trip. As she waited for the car to be repaired, Desmond bought a ticket to see a movie. Shocked when the manager demanded that she move from the whites-only section, Desmond refused to budge. A burly policeman hauled the young woman off to jail. Bruised and humiliated, she spent the night in a cell with male prisoners.
Though she lost her legal challenge in court, Desmond inspired many to defy racism, and her case led to the official end of segregation in Nova Scotia in 1954.

You could win a free book!
Sign up for any of our newsletters and be eligible to win one of many book prizes available.
Along with Desmond, the Bank of Canada received nominations of hundreds of Canadian women we should be celebrating in some way. The finalists included trailblazers who fought for gender equality in many areas. Fanny Rosenfeld (1904–69) — known in her day as the world's greatest woman athlete — participated in the 1928 Amsterdam Olympics. Until that year, women were not allowed to compete in track and field because of concerns about their "frailty." Rosenfeld stunned naysayers by earning more points for Canada than any other athlete at the Games. She later advocated for the equality of women in sport throughout her twenty-year career as a columnist with the Toronto Globe and Mail.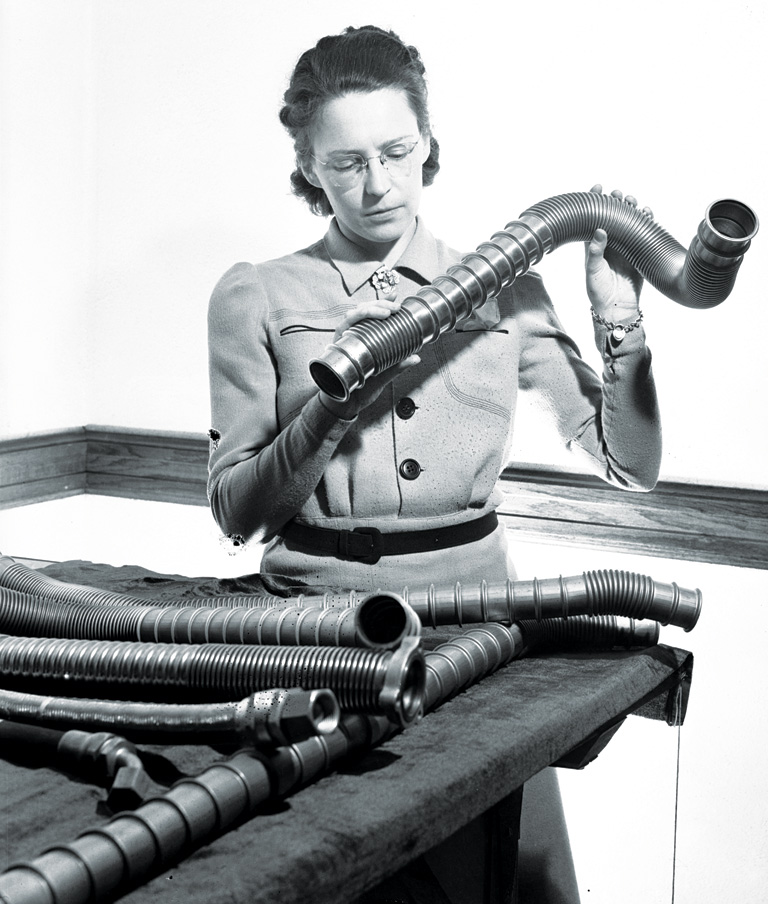 Banknote contender Elizabeth MacGill (1905–80) pioneered in the male-dominated field of engineering. She excelled as the first woman in Canada to earn an electrical engineering degree, the first female aeronautical engineer in North America, and the first woman in the world to design and test an airplane.
During the Second World War, MacGill supervised production of the Hawker Hurricane fighter planes. A feminist who fought for the rights of women and children, she was appointed as one of the seven commissioners on the newly established Royal Commission on the Status of Women in 1967.
Idola Saint-Jean (1880–1945), another finalist on the banknote list, was a fiery feminist from Montreal who took on provincial and federal politicians, the Catholic clergy, the Supreme Court, and even King George V in her battle to secure the vote and basic rights for women in Quebec. A fearless champion of a multitude of social causes, she faced particularly hostile attacks because she was an assertive unmarried woman. But Saint-Jean never gave up and stood firm in her beliefs: "Feminism is based on social justice, for it claims but the equality of rights and possibility between men and women."
The images that surround us contribute to our view of the world and our potential role in it, and they reflect whom and what we consider important in our culture and our history. Excluding half the population is unacceptable. Though our federal government boasts that "Canada is a world leader in the promotion and protection of women's rights and gender equality," the reality is that we're moving backwards on many key issues and need bold actions to make real progress.
When the Global Gender Gap Report was released in 2016, Canada ranked only thirty-fifth in the world. Worse, we've been dropping in the ranks — we were in thirtieth place in 2015 and nineteenth in 2014. A similar review from the United Nations called on Canada to eliminate discrimination against women. Some of the biggest concerns are violence against women (especially Indigenous women and girls) and unequal pay for equal work. Canadian women now earn about $8,000 a year less than men for equal work — double the global average. Not having an equal voice in politics also holds Canadian women back.
Gender inequality impacts us all — from girls and women living in fear for their safety to children living in households that are stressed because of the lack of affordable daycare and mothers not earning fair wages. Every aspect of our economy and our society suffers when women aren't equal. The good news is that there are many things we can do to move Canada towards gender equality; but all of us need to be involved, and action must be taken now. Waiting for gradual change to eventually fix the problems isn't working.
In the political sphere, a significant milestone was achieved in November 2015, when Prime Minister Justin Trudeau appointed Canada's first gender-equal federal cabinet. This was a powerful moment. But with women holding only one in four seats in the federal Parliament, we're behind much of the world.
According to the Inter-Parliamentary Union, Canada ranks sixty-second out of 193 countries for the representation of women in Parliament; at the rate we're going it will take until 2075 for women to hold half the seats. There won't be gender parity in our lifetimes unless we implement incentives or quotas.
The latter have proven successful in many countries; think of Rwanda, where women hold 61.3 per cent of the seats in Parliament, and Bolivia, where women hold 53.1 per cent. In the fall of 2016, NDP MP Kennedy Stewart introduced a private member's bill to encourage political parties to nominate more women or risk financial penalties. Unfortunately, his motion was defeated.
Closing the gender gap requires changes in laws, policies, or programs. As violence against women is a major problem, I'm encouraged that the government of Canada launched an inquiry into missing and murdered Indigenous women and girls. We can hope that valuable recommendations will be made and that the role of police will be addressed. Presumably, the federal government will play a leading role in ensuring that concrete changes are made.
As for ongoing violence against women, the insufficient reporting of attacks, and low conviction rates for rape, we need judicial changes so victims aren't on trial and so women threatened with violence are protected. If you were a woman who had been sexually assaulted, how likely would you be to press charges — especially when you hear about a judge chastising a rape victim for not keeping her knees together during an attack and high-profile trials resulting in alleged rapists walking free after not having to take the stand and answer a single question?
Subscribe to Canada's History
Save as much as 52% off the cover price! 6 issues per year as low as $29.95. Available in print and digital.
What about your place of work? A male relative suggested to me that everyone should have to take gender-sensitivity training, including receiving information on diversity and discrimination, gender equality, feminism, misogyny, sexual-orientation issues, the impact of gender-biased language and policies, sexual harassment, and violence against women.
Mandatory sensitivity education might sound extreme, but I think my friend is right. All of us would benefit. Every organization, institution, employer, and business owner should have zero tolerance for sexual harassment and discrimination in the workplace and should have policies for preventing and responding to abuse and violence against women.
Organizations, including governments, should identify ways to increase the meaningful involvement of women at every level. They should pay equally for equal work and support parents by providing on-site child care and flexible work schedules.
If your company is among the forty-five per cent of those traded on the Toronto Stock Exchange that don't have even one woman on its board of directors, step up. Many countries introduced quota systems for their boards; Norway has required that at least forty per cent of board members be female since 2004.
If you are a parent or an educator, you can help young Canadians become more aware of gender equality issues by discussing the topic in your classrooms and around the dining room table. Talk about the negative impacts of the violence against women and sexist female stereotypes depicted on the Internet and in movies, television programs, advertisements, textbooks, and toys. Engage young people in conversations about the impact of sexual harassment through social media.
From the perspective of a historian, I'm also keen on ensuring that more Canadians have a greater knowledge and understanding of women in history. I wrote 100 Canadian Heroines: Famous and Forgotten Faces and followed that up with 100 More Canadian Heroines. Awareness of the accomplishments and challenges experienced by women in history showcases them as role models, inspires girls and women, and builds respect.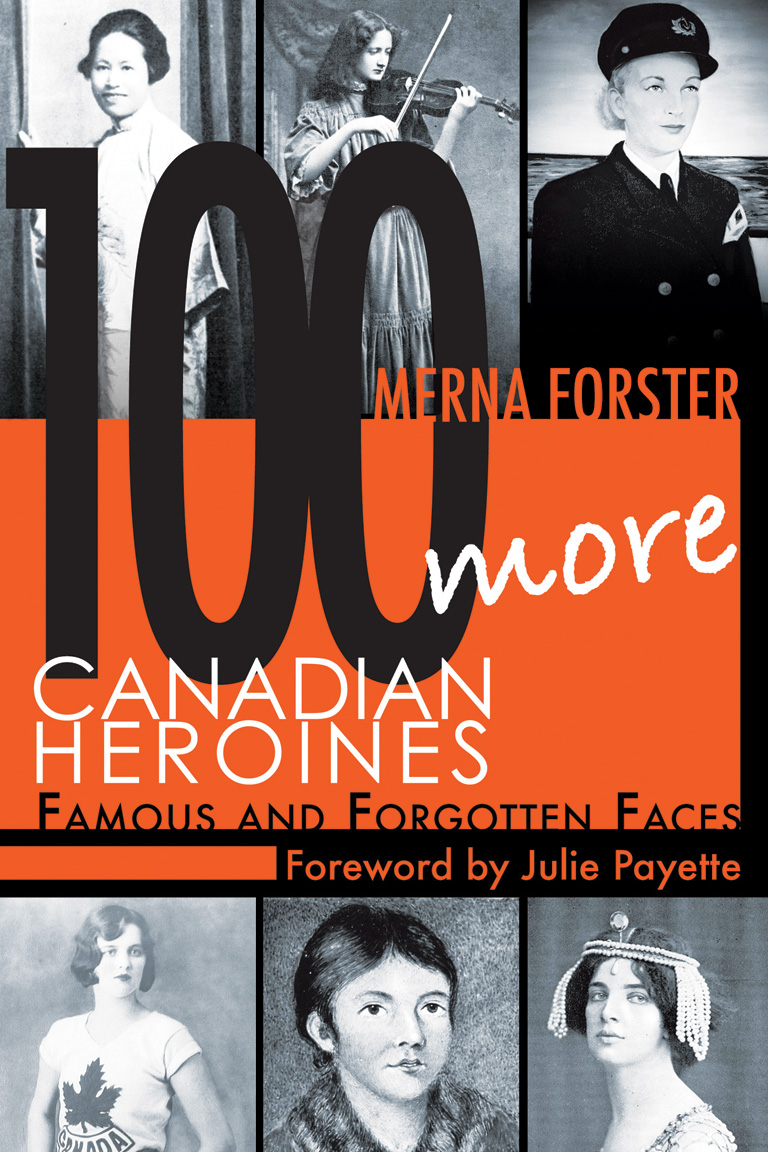 During my campaign to get Canadian women on banknotes, I was shocked at the lack of respect and even the hatred towards women revealed by some misogynistic callers on radio talk shows and by social media trolls; but this was minor compared to the abuse and threats of violence faced by female politicians such as Alberta Premier Rachel Notley and Ontario Premier Kathleen Wynne.
Content providers can help to shatter gender stereotypes by sharing the stories of female historical figures as well as of the amazing women doing great things today. Let's make sure that this information is included in school learning materials, movies and television programs, books and plays, museum exhibits, websites, and more. If you're a teacher, are you incorporating women's history in your lessons and during Women's History Month in October?
Are there statues in your community that celebrate women? Are any parks, streets, buildings, or other public spaces in your area named after women?
We can all encourage celebration and pride in the achievements of Canadian women — in the past as well as the present. You can contact the Historic Sites and Monuments Board of Canada to suggest a notable woman to be recognized as a person of national historic significance. Given that Canada has designated just ninety-five women, compared with 601 men, the board needs your nominations. Are there statues in your community that celebrate women? Are any parks, streets, buildings, or other public places in your area named after women?
I was encouraged to learn that the city of Montreal, as part of its 375th anniversary, is creating a bank of names of notable women that will be used to increase the representation of women in Montreal place names. The announcement noted that of the six thousand names currently given to public spaces just six per cent refer to women. Your community could do something similar to celebrate the contributions of women — and you don't need to wait for a special anniversary.
Let's recognize the achievements of modern Canadian women and promote them as role models. Among the one hundred appointees to the Order of Canada announced in December 2016, only a third were women. I contacted staff at Rideau Hall and learned that, though the percentages vary, Canadians nominate fewer women than men.
Millions of men, women, and children joined women's marches across Canada and around the globe on January 21, 2017, to support women's rights and equality. But a placard carried by one of the marchers highlighted the frustrations of long-time activists: "Tired of holding up this sign for sixty years." I'll be thrilled to have Viola Desmond in my wallet next year, but I'm counting on all Canadians to help close the gender gap.
(Her)stories matter
If you believe that stories of women's history should be more widely known, help us do more.
Your donation of $10, $25, or whatever amount you like, will allow Canada's History to share women's stories with readers of all ages, ensuring the widest possible audience can access these stories for free.
Any amount helps, or better yet, start a monthly donation today. Your support makes all the difference. Thank you!
Themes associated with this article