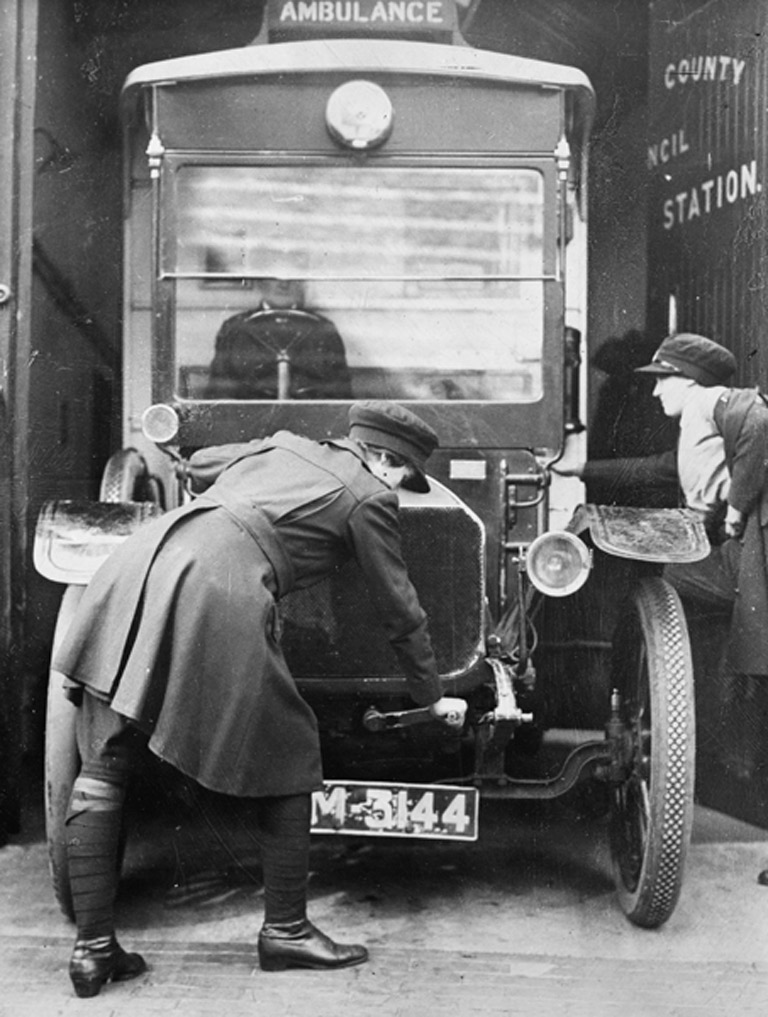 At the outbreak of the First World War, motorized vehicles were still a relatively new development. And the idea that women could drive these vehicles — let alone drive them around the shell holes at the front lines — was even more revolutionary.
But in this case necessity drove out nicety. With men needed in fighting roles, it became more acceptable to train women in jobs normally relegated to men.
Many Canadian women signed up to join organizations such as the First Aid Nursing Yeomanry in Britain.

You could win a free book!
Sign up for any of our newsletters and be eligible to win one of many book prizes available.
The FANYs did the dangerous work of removing the wounded from the battlefield and transporting them to field hospitals.
Their brave efforts in the line of fire eventually earned them the respect of the British War Office, which officially approved the organization in early 1916.
Furthermore, the war office established the British Women's Army Auxilliary Corps (WAAC) a year later.
The WAAC included women drivers and mechanics. But it was still an uphill battle for the women to gain proper recognition, especially when it came to pay.
Women were still paid less than men for the same work.
(Her)stories matter
If you believe that stories of women's history should be more widely known, help us do more.
Your donation of $10, $25, or whatever amount you like, will allow Canada's History to share women's stories with readers of all ages, ensuring the widest possible audience can access these stories for free.
Any amount helps, or better yet, start a monthly donation today. Your support makes all the difference. Thank you!
Themes associated with this article