Engaging Authentic Indigenous Histories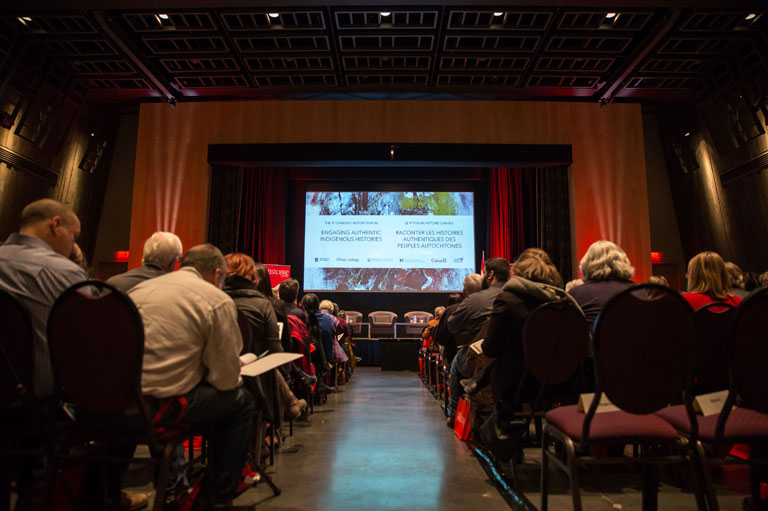 Since the very first explorers landed upon North America's shores, the histories of Indigenous peoples have been foundational to the larger story of the continent. As partners in commerce early on, Indigenous people were key to the exploration and development of the land which would become known as Canada.
Yet, the story of First Peoples in Canada has not always been told accurately, completely, or from the perspective of Indigenous people in our education systems or history books. Eclipsed by other histories early on, many stories remain to be told. In recent years, these stories have become important in understanding the evolution of the relationship between the continent's original people and those who would seek to garner its wealth of resources and make it their new home.
The 150th anniversary of Confederation, combined with more recent awareness and acknowledgement of Canada's residential school system, the Sixties Scoop, and the implementation of original numbered and modern treaty agreements made 2016 an ideal time in which to engage with these histories. The continuous and contemporary nature of Indigenous history as an ongoing public conversation makes the exploration of Indigenous histories, and the way that Indigenous and non-Indigenous people tell them, an important conversation about history, nation, and the archives.
Watch The Presentations
Themes associated with this article
Past Canada's History Forums
Related to Canada's History Forum