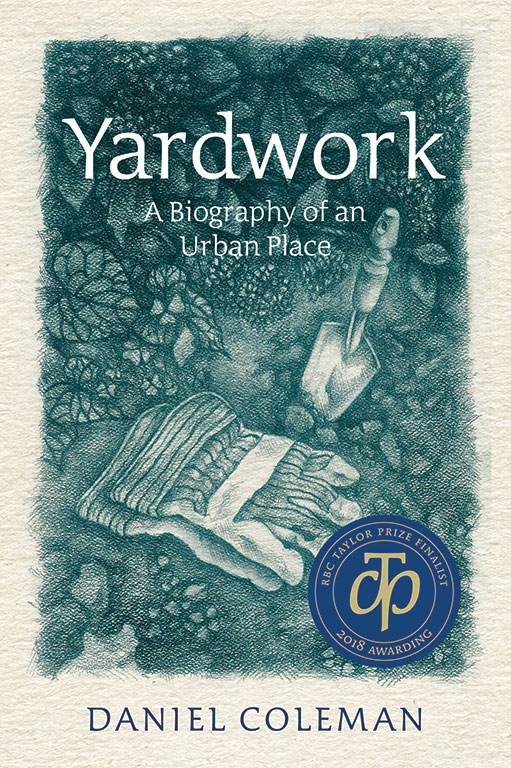 Yardwork: A Biography of an Urban Place
by Daniel Coleman
Wolsak and Wynn, 272 pages, $20
Daniel Coleman isn't afraid to ask the tough questions. "What happens to the place itself," he wonders in the first pages of Yardwork, "if every generation is just a-passin' through?" Perhaps, to find the answers, we don't need to look further than our own backyards.
A child of missionaries in Uganda, Coleman eventually settled in Hamilton in 1997 to teach Canadian literature at McMaster University. Yardwork: A Biography of an Urban Place is his journey to belong there, to intimately understand the place's stories — using his garden in the shadow of the Niagara Escarpment as a frame of reference.
Coleman begins with the soil and its hidden complexities as a way to ask, who was here before us? He introduces us to Indigenous belief systems and the people of the Six Nations who lived on this land first, then he discusses settler narratives.
It's a nuanced, refreshing approach to telling local history. Yardwork gently shifts our perspectives as we encounter the various characters that inhabit the author's backyard — the watershed that hides below the surface, the broken pine, the urban deer.
Yardwork is a narrow study, but its reach is wide and the themes are universal. With writing that is often lyrical, Coleman asks us to reflect on what it means to be a settler on colonized land, to be a human on a waning earth, or, most simply, to call a place home.
Themes associated with this article