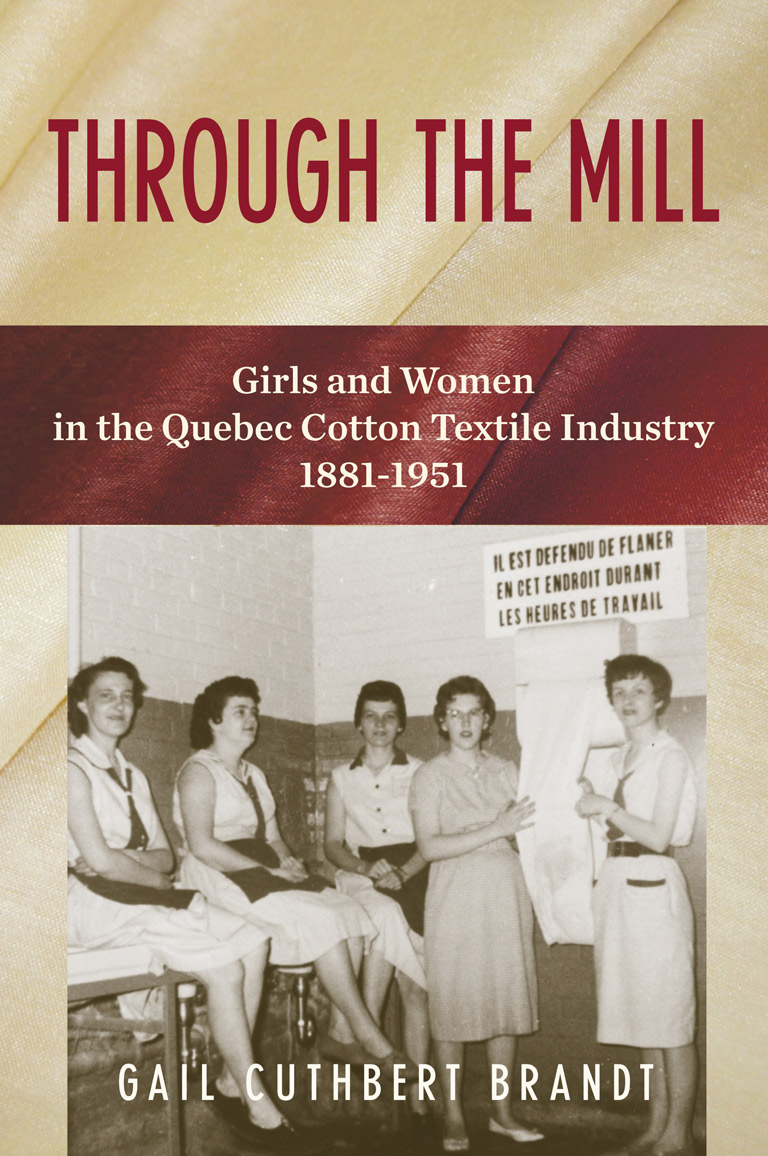 Through the Mill: Girls and Women in the Quebec Cotton Textile Industry, 1881–1951
by Gail Cuthbert Brandt
Baraka Books
324 pages, $29.95
Quebec was a centre of cotton textile manufacturing from 1880 until the industry's demise in the late 1990s. Gail Cuthbert Brandt's book Through the Mill is based on oral interviews with eighty-four women who lived and worked in the Quebec cities of Salaberry-de-Valleyfield and Magog.
Women and girls often made up half of the total workforce at Quebec mills. Many of them were under the age of eighteen, and most of them were French Canadians who followed in the footsteps of family members. "It was not uncommon for a single family to contribute well over a hundred years of service to a textile company," Cuthbert Brandt notes.
Unsafe, noisy, and dirty working conditions, long hours, plus sexual harassment and favouritism led to the rise of unions for mill workers.
Cuthbert Brandt holds a Ph.D. in history and specializes in the histories of Quebec and of Canadian women. Her book is written in a scholarly manner, and it benefits from including the words and perspectives of the women who were interviewed. A number of black-and-white photographs help to tell the stories of these hard-working women.

Your purchases support Canada's History
Our online store carries a variety of popular gifts for the history lover or Canadiana enthusiast in your life, including silk ties, dress socks, warm mitts and more!
Themes associated with this article