Tales of an Unsung Sourdough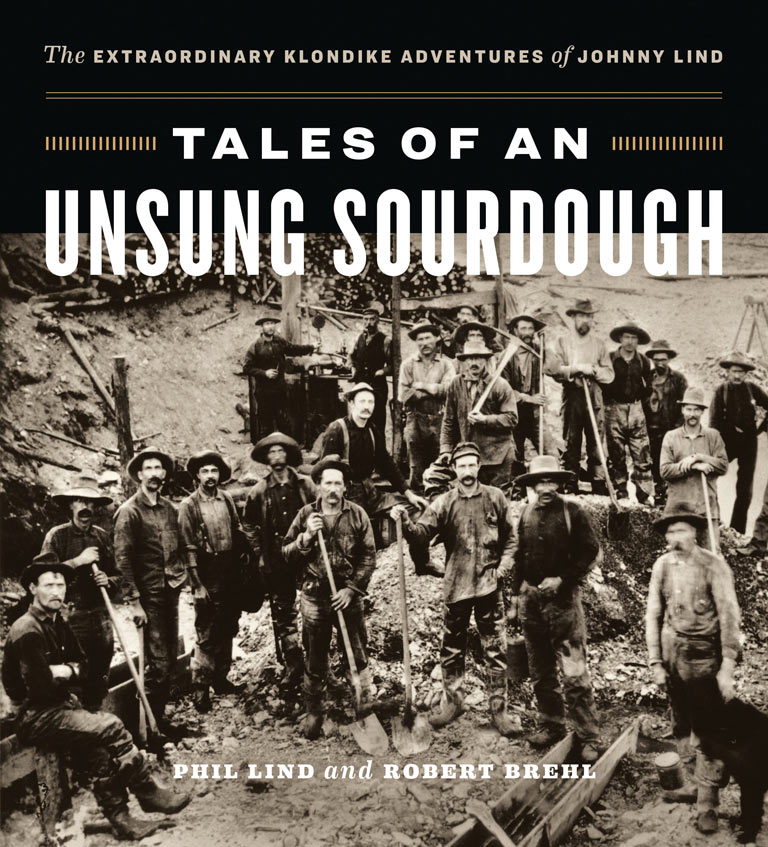 Tales of an Unsung Sourdough: The Extraordinary Klondike Adventures of Johnny Lind
by Phil Lind and Robert Brehl
Page Two
120 pages, $39.95
The siren call of the Klondike gold rush lured thousands of miners to Yukon Territory during the late 1890s. Some couldn't hack the hardships and fled back south. But those who endured the cruel winters and lasted until the spring and beyond earned themselves the nickname "sourdough."
Johnny Lind proudly earned that moniker, and while the young man from Pond Mills, Ontario, was a bit more introverted than some of his mining peers, the journals he left behind paint a larger-than-life portrait of this adventurous era of northern-Canadian history.
Tales of an Unsung Sourdough was co-written by Lind's grandson, Phil Lind, the vice-chairman of Rogers Communications Inc., and Robert Brehl, an award-winning journalist. The authors draw on Johnny Lind's journals to bring the gold rush vividly to life, telling an engaging tale of a rugged land and the even more rugged people who mined it.
Rich with photographs, this coffee-table-style book also includes a chapter on the Indigenous peoples of the Klondike region who suffered disruptions and displacements due to the influx of thousands of prospectors between the explosive start of the gold rush in 1896 and its abrupt end in 1899.

You could win a free book!
Sign up for any of our newsletters and be eligible to win one of many book prizes available.
Themes associated with this article