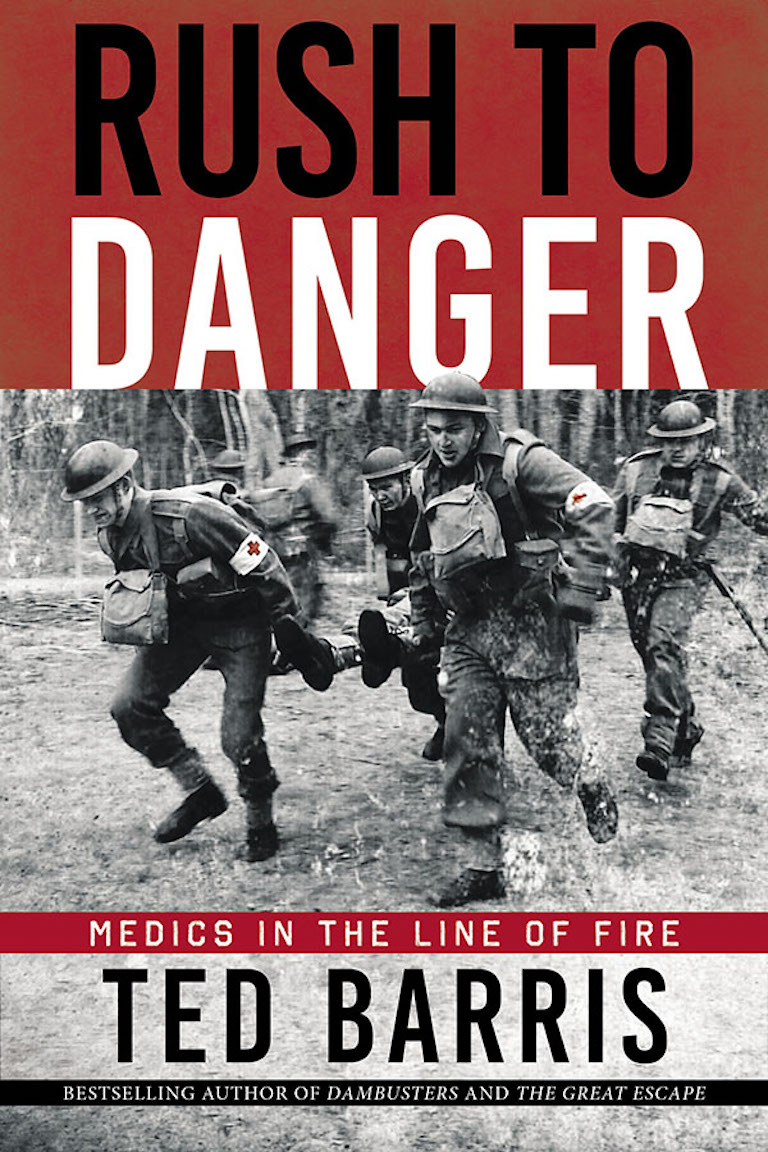 Rush to Danger: Medics in the Line of Fire
by Ted Barris
Patrick Crean Editions,
448 pages, $32.99
A double review with
Hunger: How Food Shaped the Course of the First World War
by Rick Blom
Wilfrid Laurier University Press,
248 pages, $29.99
With a dozen wartime histories under his belt, Ted Barris is universally recognized as one of Canada's leading authors of military history. His latest work, Rush to Danger: Medics in the Line of Fire, is undoubtedly his most personal publication.
Unfolding as a collection of vignettes illustrating the service and sacrifices of medics in times of war, the book is tied together by a singular and very personal thread — the story of Barris's father Alex Barris, a United States Army medic who served in the bloody 1944–45 Battle of the Bulge, the massive German counterattack in the wake of the D-Day invasion of June 1944.
As someone who reads a lot of Canadian military history, I found it interesting to see how Barris navigates the line between our country's stories and those of the United States, and how the two sets of stories were at times intertwined during wars where the countries found themselves as allies.
Barris goes beyond the first and second world wars, however, to include tales from the American Civil War, the Vietnam War, the wars in Iraq and others. Throughout his book, the voices of the medics shine through, and one of its strengths is the inclusion of plenty of primary-source material. That includes quotes and comments from those who were there, as well as first-hand interviews conducted by Barris.
The photographs included in Rush to Danger serve to enhance and to accent the narrative. While some Canadian readers might initially find it slightly jarring to read so much American history alongside Canadian stories, the author manages to make all the pieces fit — giving us a more holistic understanding of the lives and losses of the men and women on the front lines of battlefield medicine.
Meanwhile, a new book by author Rick Blom examines how food — or, rather, the lack of food — impacted military forces during the First World War. Hunger: How Food Shaped the Course of the First World War is light on Canadian content but will still be of interest to fans of military history because of the uniqueness of its subject matter.
Blom, a Dutch historian, has included actual recipes from the trenches, such as for braised beef schnitzels, roasted pigeon, and "poor people sauce," a Belgian jus consisting of milk, salt, pepper, shallots, and parsley, mixed, heated, and poured over a piece of meat.
Themes associated with this article