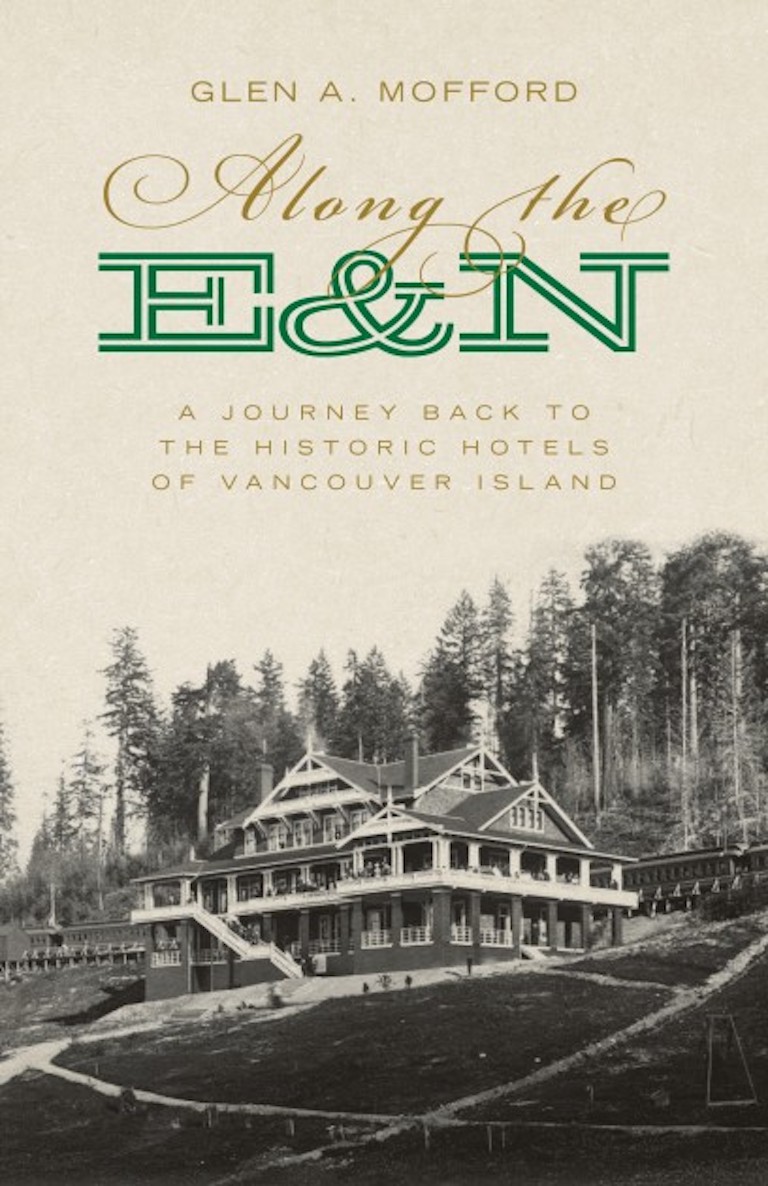 Along the E&N: A Journey Back to the Historic Hotels of Vancouver Island
by Glen A. Mofford
TouchWood Editions,
272 pages, $22
In his latest book, writer and historian Glen A. Mofford takes readers on a journey up the east side of British Columbia's Vancouver Island, where he follows the E&N (Esquimalt & Nanaimo) railway line that began operation in 1886 and was later purchased by the Canadian Pacific Railway.
Mofford describes more than thirty hotels and roadhouses in towns along the route, some of them still in operation, and allows us to discover not only the buildings themselves but also the fascinating owners and patrons who came and went before him. The journey starts at Esquimalt (now a suburb of Victoria) in the south and ends at Campbell River — 450 kilometres northwest along the proposed and surveyed but never fully completed route — and nearby Forbes Landing.
Along the E&N is filled with remarkable photos that transport readers back in time and bring Mofford's fascinating stories to life. There is also a timeline of Vancouver Island's history and brief biographies of some of the people featured in the book.
The author writes in his introduction, "You've bought your ticket, so sit back and relax as we visit the historic hotels along the E&N." Reading this book was like going on an exciting adventure filled with interesting places and characters.
Themes associated with this article