When Trains Ruled the Kootenays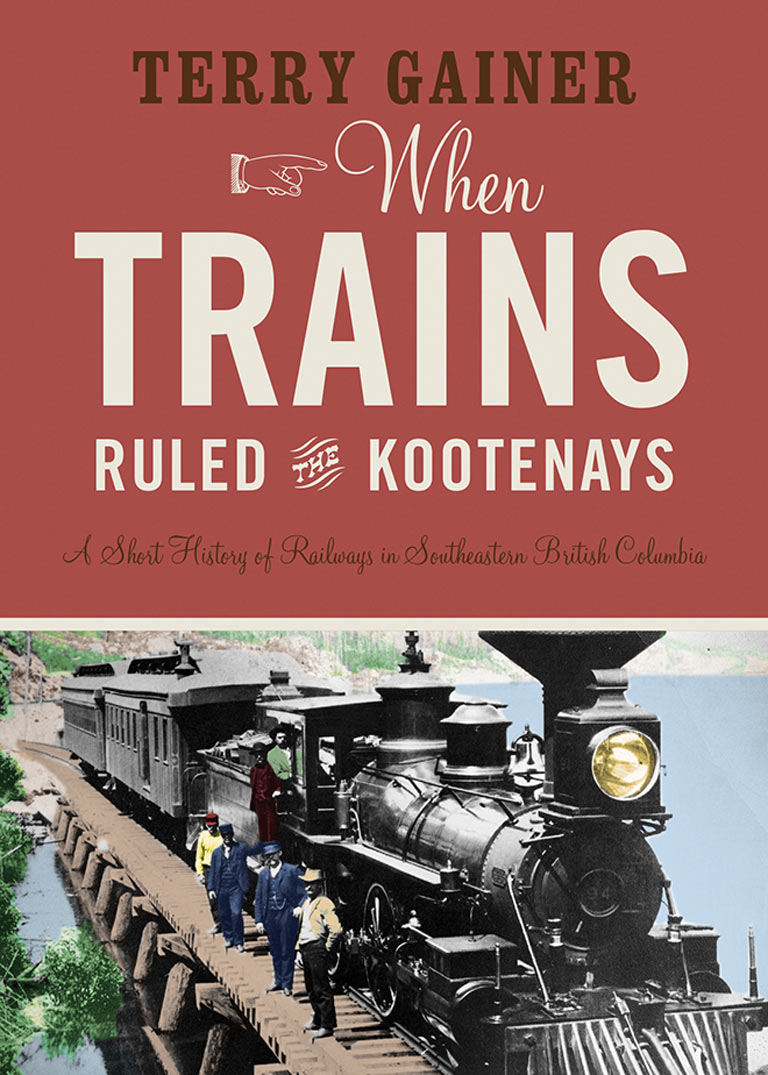 When Trains Ruled the Kootenays: A Short History of Railways in Southeastern British Columbia
by Terry Gainer
Rocky Mountain Books
240 pages, $25
With the discovery of gold and other precious metals in the late nineteenth century, the Kootenay Rockies of southeast British Columbia "exploded in a battle for dominance," writes author Terry Gainer in When Trains Ruled the Kootenays.
Gainer explains that three railway companies — Canadian Pacific, Great Northern, and Spokane Falls & Northern — moved to "exploit the riches of the new 'Eldorado.'" This initiated a thirty-year fight to control transportation in the Kootenays, a rugged landscape of mountains, rivers, and lakes.
Canadian Pacific Railway eventually emerged victorious, leaving it with an impressive network of rail lines and steamship routes that linked the Kootenays with the rest of the world. For many years, the Kootenays' many communities were well served by what Gainer, who also wrote When Trains Ruled the Rockies, describes as a "unique marriage" of trains and ships that required exceptional planning in order to run smoothly and on time.
The trains and steamboats eventually disappeared, however, and were replaced by roads and vehicles. Today, only a portion of the once-impressive network is still in use.
When Trains Ruled the Kootenays is a detailed and entertaining read. Along with a unique railway story, the book includes thirty-two pages of historical photographs and maps.
Themes associated with this article