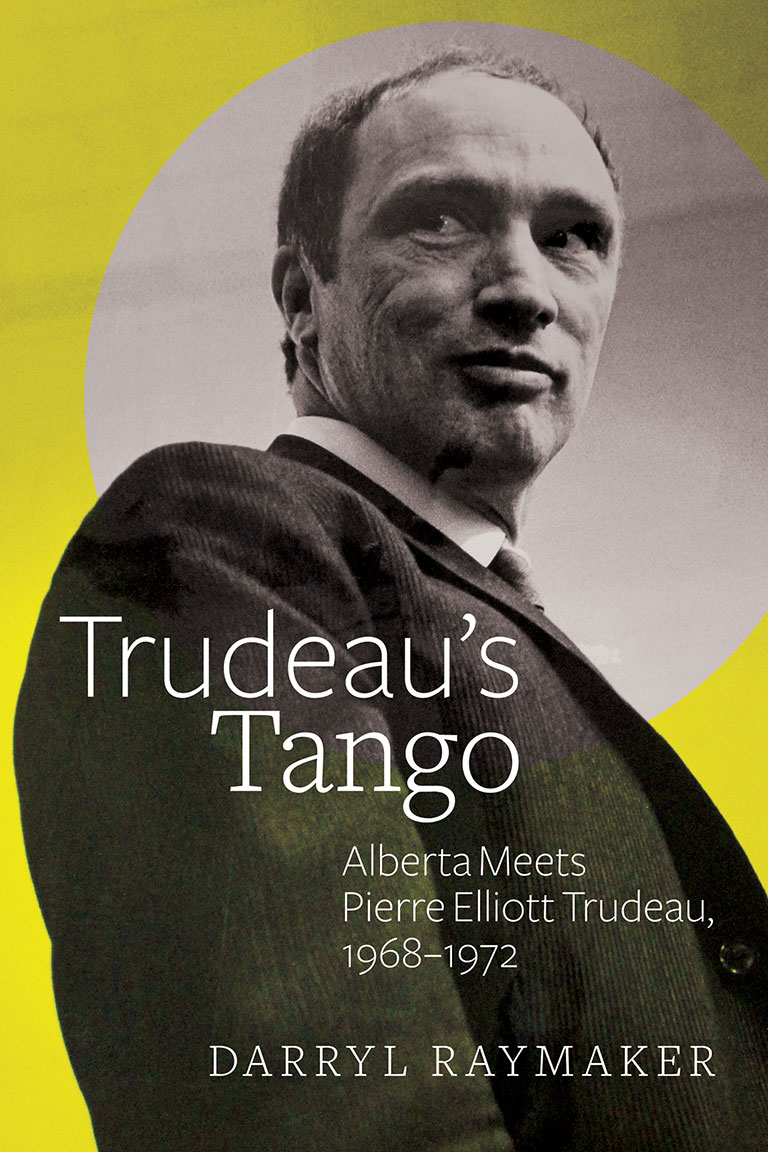 Trudeau's Tango: Alberta Meets Pierre Elliott Trudeau, 1968–1972
by Darryl Raymaker
Gutteridge Books, 380 pages, $24.95
On July 12, 1971, Pierre Elliott Trudeau donned a white cowboy hat, hopped on an Appaloosa horse, and joined the Calgary Stampede parade as grand marshal. Throngs of people cheered him on, but Trudeau would never again be that popular in Alberta.
In his book Trudeau's Tango, Darryl Raymaker, a retired Calgary lawyer and long-time member of the Liberal Party, traces the rise and fall of Alberta Liberals from 1968 to 1972. Raymaker's experience as a political activist during this time provides insight into not only the events he describes but also the people who were involved. His book balances his personal recollections with scholarly research and strong images.
Pierre Elliott Trudeau had to win over the West. Albertans historically did not vote Liberal, but in 1968 the federal party secured four seats. As Raymaker describes, "Trudeaumania in Alberta was real; the boss had worked his magic."
Over the next four years that initial optimism subsided. Albertans became increasingly disenchanted with Trudeau. Raymaker explores this change in sentiment and details the factors that contributed to the downfall of the Liberal Party in Alberta.
In the fifty years since the events portrayed in Trudeau's Tango, Alberta has been staunchly conservative, fiercely independent, and deeply invested in oil — and the province now finds itself working with another Trudeau's federal government. Raymaker's book provides historical context that allows us to better understand the current relationship between Alberta and the Liberal Party
Themes associated with this article