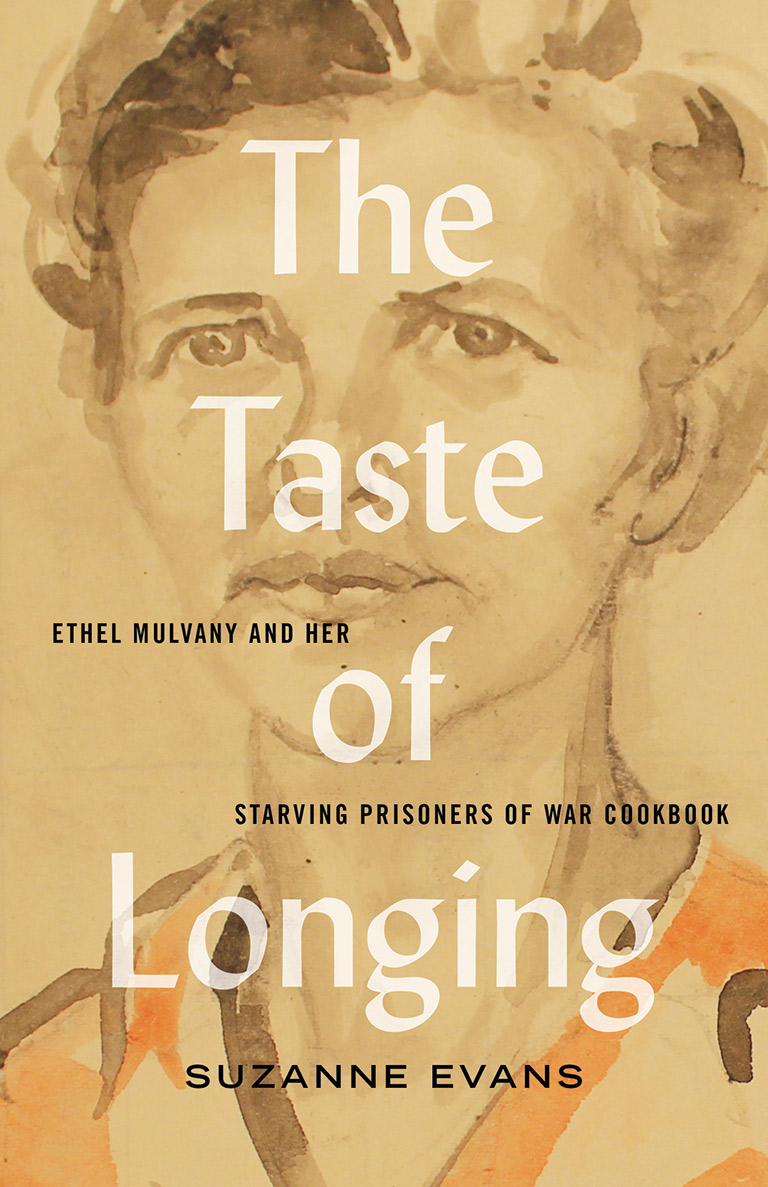 The Taste of Longing: Ethel Mulvany and Her Starving Prisoners of War Cookbook
by Suzanne Evans
Between the Lines
354 Pages, $28.95
In Pioneer Museum on Ontario's Manitoulin Island, there is a small red bible. Upon close inspection, one can see where the spine has been chewed by a starving prisoner of war.
In The Taste of Longing, Suzanne Evans tells the remarkable story of the bible's owner — Manitoulin Island's Ethel Rogers Mulvany. After marrying a British doctor and settling in Singapore, Mulvany was taken as a civilian prisoner of war following the invasion by Japan in 1942.
Conditions in the prison were horrific, with overcrowding, disease, and hunger among the worst injustices. Mulvany suffered from bipolar disorder, as well as an unshakeable sense of duty, and she constantly busied herself with projects. To distract female prisoners from their constant hunger, Mulvany encouraged them to record their favourite recipes, which she compiled into the Prisoners of War Cook Book. It was one of her many acts of resistance during the time she was imprisoned.
The latter part of the war was hard on Mulvany, as she suffered through torture, solitary confinement, and serious bouts of mental illness before she was finally freed in 1945. Mulvany made her way back to Manitoulin Island and eventually published her cookbook as a way to tell her story. She raised $18,000 dollars, which she donated to hospitalized former POWs in England.
The Taste of Longing is an engaging read that explores war, loss, illness, and the indomitable strength of the human spirit. Evans uses oral history, diaries, and, of course, recipes to uncover Mulvany's journey from Manitoulin Island to Singapore's Changi prison and back again. Mulvany's colourful personality shines through the pages, while her story is at once devastating and inspiring.
Themes associated with this article

Your purchases support Canada's History
Our online store carries a variety of popular gifts for the history lover or Canadiana enthusiast in your life, including silk ties, dress socks, warm mitts and more!