Montreal's Geodesic Dreams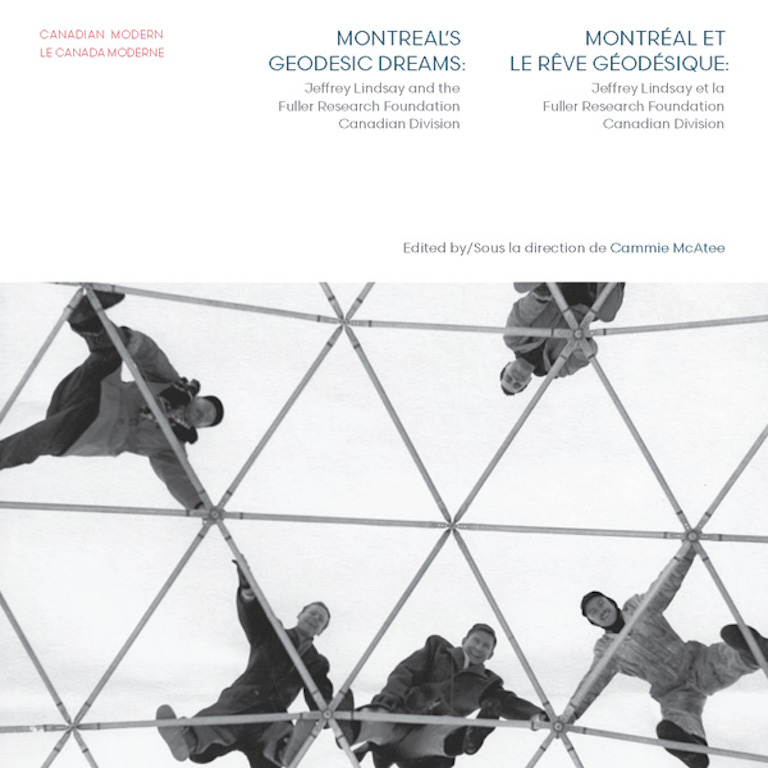 Montreal's Geodesic Dreams: Jeffrey Lindsay and the Fuller Research Foundation Canadian Division
edited by Cammie McAtee
Dalhousie Architectural Press,
120 pages, $39.95
The large geodesic dome designed by Buckminster Fuller and Shoji Sadao as the United States Pavilion at Montreal's Expo 67 features in many of the iconic images of that popular world's fair. Since renamed the Biosphere, the structure today houses an environmental museum and technology research centre inspired by Fuller's philosophy. But few know that its construction was in part the culmination of research into similar structures conducted in Canada by Canadians.
The book Montreal's Geodesic Dreams was produced along with an exhibition at the Centre de design de l'UQAM. Containing dozens of intriguing photographs, it traces the development in Canada of techniques for constructing geodesic domes, a range of anticipated and actual uses for the structures, and the fate of the Expo 67 dome.
After studying with Fuller in the United States, Montrealer Jeffrey Lindsay established one of the Fuller Research Foundation's satellite offices in 1949 at his family's home next to McGill University. Both there and in suburban Montreal, Lindsay enlisted colleagues, friends, and family members in the fabrication of innovative structures. Design professor Carlo Carbone writes that the Lindsay team's 1950 construction of the prototype Weatherbreak 08C270 was "a major breakthrough in geodesic dome construction" and "the first successful practical application of Fuller's theories."
According to Carbone, students such as Lindsay "were fundamental to the FRF's development," even though their contributions were not always recognized by Fuller. Structures made by Lindsay and his collaborators soon appeared in Architectural Forum, the New York Times, and Canadian Homes and Gardens.
His later geodesic projects included a twenty-one-metre dome completed in 1955 to house Canadian military displays at the Pacific National Exhibition in Vancouver. The book's editor, architectural and design historian Cammie McAtee, argues that Lindsay's work in the late 1950s for the Canadian Exhibition Commission "brought geodesic domes and Canadian identity together." Lindsay also participated in the structural design of several pavilions for Expo 67, although by that time, as McAtee notes, his work increasingly involved truss structures.
A concluding essay by Réjean Legault follows the interpretations and uses of Fuller and Sadao's Expo 67 dome, including its appearances in dystopian film and television episodes and "the challenges of finding a permanent function for this improbable container."
Themes associated with this article