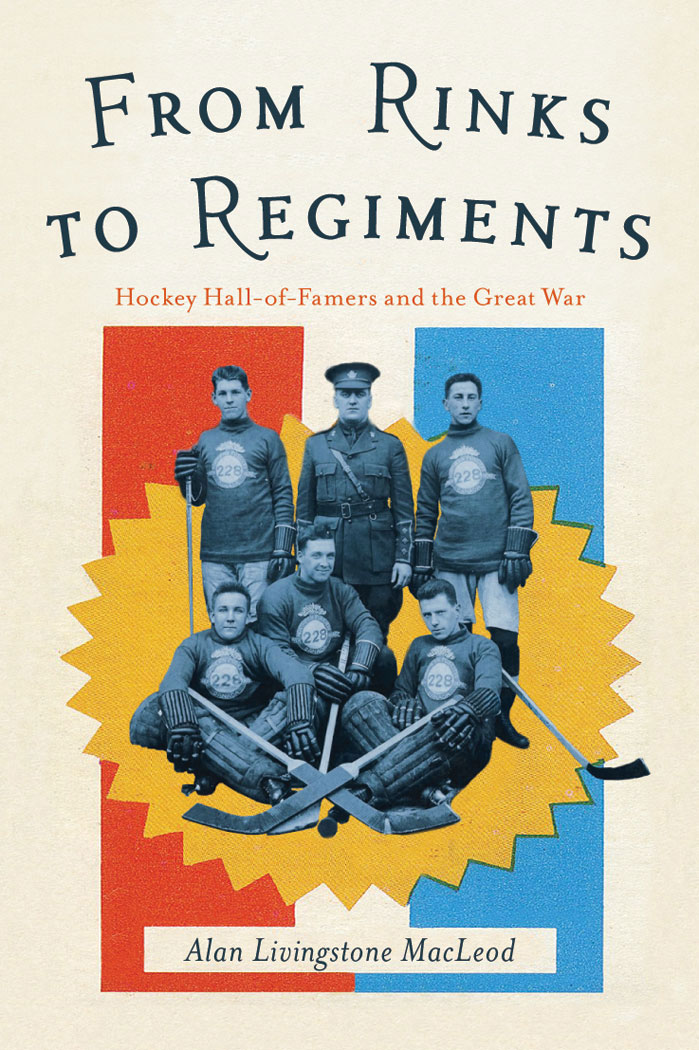 From Rinks to Regiments: Hockey Hall-of-Famers and the Great War
by Alan Livingstone MacLeod
Heritage House Publishing,
192 pages, $19.95
For a goalie, "Peerless" Percy LeSueur could handle a puck with the best of them. But he couldn't have predicted that his skill with a twig would land him a new gig, teaching the deadly art of bayonet warfare.
LeSueur, who protected the twine for the Ottawa Senators in the early twentieth century, joined the Canadian Expeditionary Force late in 1916. For a short time he played in a special battalion for hockey players that was created as a recruiting tool to boost enlistment during the First World War.
The then-thirty-four-year-old was fortunate — he never saw action and instead worked as a trainer of new recruits. But many of his skating compatriots weren't so fortunate. Some were wounded; others were killed. The First World War left an entire generation scarred in some way or another.
In the new book From Rinks to Regiments, author Alan Livingstone MacLeod recounts the tales of men like LeSueur who served their country between 1914 and 1918. MacLeod's writing is lively and brisk, and the book features plenty of historical hockey photos that fuel our nostalgia for "the good ol' hockey game."
It's a great gift for hockey fans who appreciate the storied history of a game that is, ironically, known by the nickname "war on ice."
Themes associated with this article