Remembering the Children
Published by the National Centre for Truth and Reconciliation, in collaboration with Canada's History — Posted May 12, 2022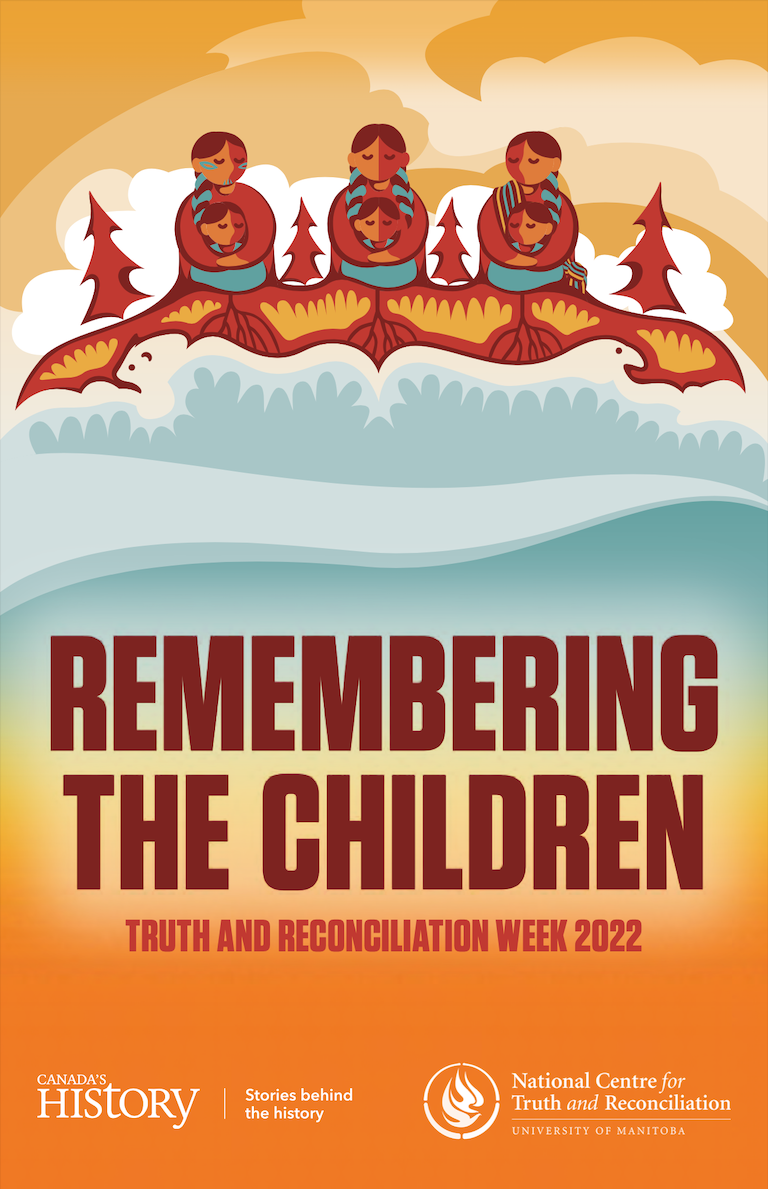 Missing children and the existence of unmarked burial sites at residential schools across Canada have been well-known for decades among Indigenous communities. However, Canadians are still grappling with the truths about residential schools, spurring long-overdue conversations inside and outside the classroom.
Remembering the Children, the National Centre for Truth and Reconciliation's publication for students, offers a way to begin those conversations. It takes readers to a variety of residential schools across time and space, opening a door into a past that reverberates today, while also celebrating the resilience and resurgence of First Nations, Inuit and Métis peoples' culture.
To guide teachers in their own learning and to help bring truth and reconciliation into their classrooms, this publication will be accompanied by supplementary educational resources available in English and French. The magazine, intended for students in grades 5–12, is offered in print and digital formats in both English and French.
Thanks to a generous sponsor, we are pleased to offer additional FREE print copies of this special issue. Please note: Due to high demand we are out of all print copies. You may still request digital versions.
There are 50 copies per box and orders are limited to a maximum of 300 copies. As a complement, you'll have access to a free digital educator's guide. Unfortunately, single print copies are not available, however, homeschoolers and others are welcome to register for the digital versions and accompanying resources.
Incomplete registrations are not guaranteed delivery of requested material.
The National Centre for Truth and Reconciliation gratefully acknowledges the support of the department of Canadian Heritage.
* indicates required fields