Join the Marathon of Hope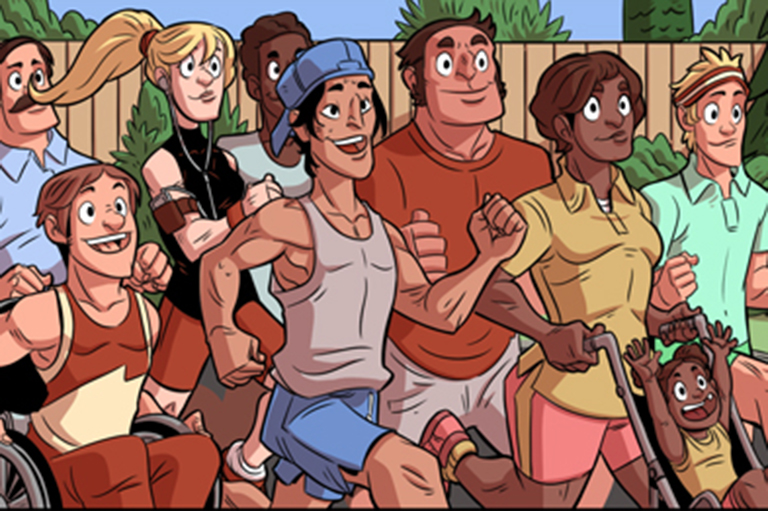 Did you know that the Terry Fox Foundation has a collection of lesson plans with subject areas ranging from primary to intermediate? We didn't either! This collection pairs well with the History Gets Graphic feature "Marathon of Hope" in the April 2017 Happy Birthday Canada issue of Kayak: Canada's History Magazine for Kids. We hope you pick out a lesson plan and take this issue of Kayak into your next classroom setting. Keep reading to learn about the Terry Fox Foundation's dedication to educators in Canada.
When Terry Fox set out on his Marathon of Hope on April 12, 1980, he dreamed of raising $1 for every Canadian — Canada's population was then 24.1 million. By February 1, 1981, the Marathon of Hope fund totaled $24.17 million. And as of May 2016, the Foundation had raised more than $715 million for cancer research. Much of this amount has been generated by the Foundation's school program, which is why Jessica Knapp, Canada's History Online Engagement Coordinator, spoke with the Terry Fox Foundation Provincial Director for Ontario, Martha McClew, about the Foundation's dedication to education.
Jessica Knapp: Why did the Terry Fox Foundation decide to create education materials?
Martha McClew: The Terry Fox Foundation's School Program involves more than 9,000 schools and three million students across Canada every year. The fact that Terry's story continues to resonate with children of today can be attributed to the fact that our wonderful teachers ensure that his example and legacy live on in a meaningful way. After more than three decades of relying on busy teachers to incorporate Terry's story and mission into their increasingly structured curriculum, the Foundation realized that we should shoulder that responsibility.
JK: In addition to social studies, what subject areas do these education materials pertain to? Which grade levels do these materials focus on?
MC: Due to the preponderance of elementary schools that participate in the run, the Foundation decided to explore the development of Terry Fox lesson plans, primary through intermediate levels (kindergarten through Grade 8). The subject areas include Language Arts, Visual Arts, Social Studies, Math, and Media Literacy.
JK: Did you work with educators to create these materials?
MC: We knew that teachers would only use the plans if they made curricular planning easier and more enriched, not harder. And so choosing the teachers to write these plans became a priority for the Foundation. We created a short list of teachers who had demonstrated a remarkable commitment to the goals of the Foundation through their participation as school organizers — number of years, level of enthusiasm, grade specialties — and then called them to explain what we wanted to accomplish. Our top four candidates all accepted on the spot.
I was simply amazed by the amount of work that went into the creation of 25 lesson plans in such a short period of time of only two months. I was humbled that these marvelous teachers devoted their summer holidays to furthering Terry's mission of finding a cure for all cancers.
JK: Lastly, are educators accessing these materials?
MC: Yes; the website statistics show that our lesson plan pages have averaged more than 600,000 hits a year since 2012. I don't think we can correlate this statistic to the number of educators accessing the plans, as some may access more than one at a time. It would indicate, however, that our lesson plans are very well received and accessed frequently by educators across Canada.
If you already know about the great lesson plans the Terry Fox Foundation provides, take a few minutes and share this article with a colleague.
Themes associated with this article
Related resources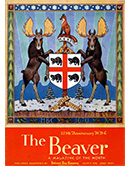 A Century of History in Your Pocket
Canada's History Archive, featuring The Beaver, is now available for your browsing and searching pleasure!
Related to Classroom Resources