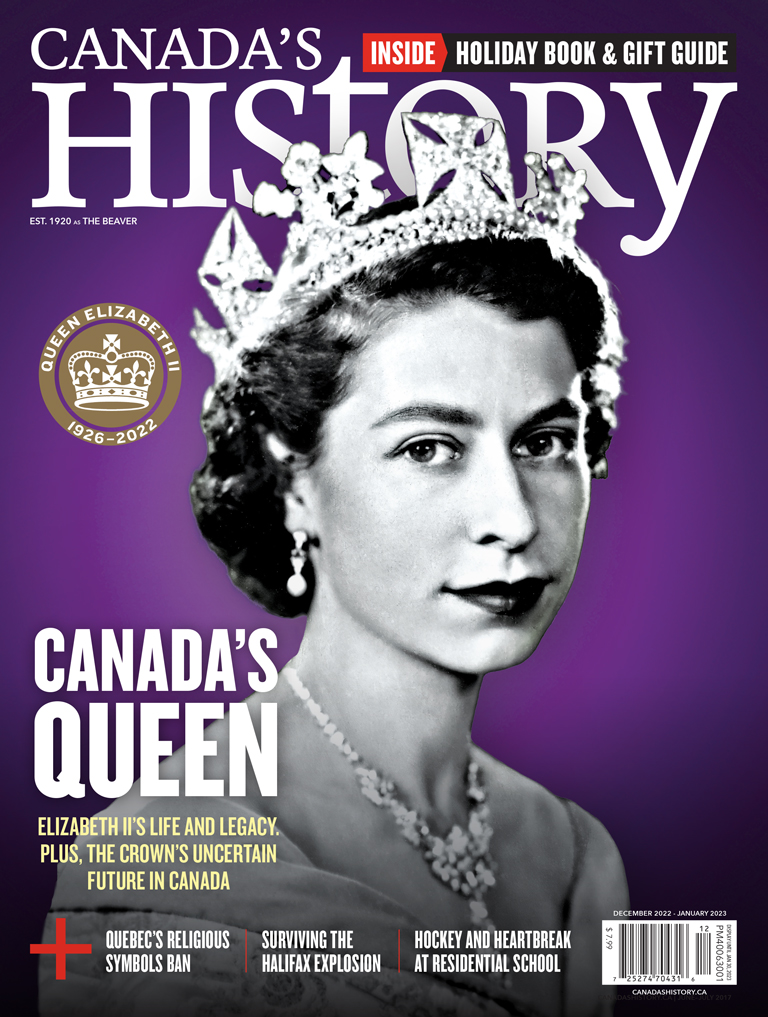 You are invited to join Bruce MacLellan, Chair of the Board of Directors of Canada's National History Society, and Bob Cox, President & CEO, at the Editor's Circle Virtual Soirée.
Date: Thursday, December 8th
Time: 6 pm Eastern / 5 pm Central / 4 pm Mountain / 3 pm Pacific / 7 pm Atlantic
Hear from Mark Collin Reid, Editor-in-Chief of Canada's History, and special guests, historians Carolyn Harris and Christopher Moore. Harris and Moore each wrote feature articles in the December–January issue on the death of Queen Elizabeth II. They will discuss the Queen's immense legacy and also the Crown's uncertain future in Canada.
On behalf of Canada's National History Society, we thank you for your support and hope to see you at the event.
If you have any questions, please contact Pat Gerow by email or phone: 1.844.852.7377 or 204.988.9300, Ext. 220.
* indicates required fields
* indicates required fields
SkipSocialShareLinks